Celebrating Father's Day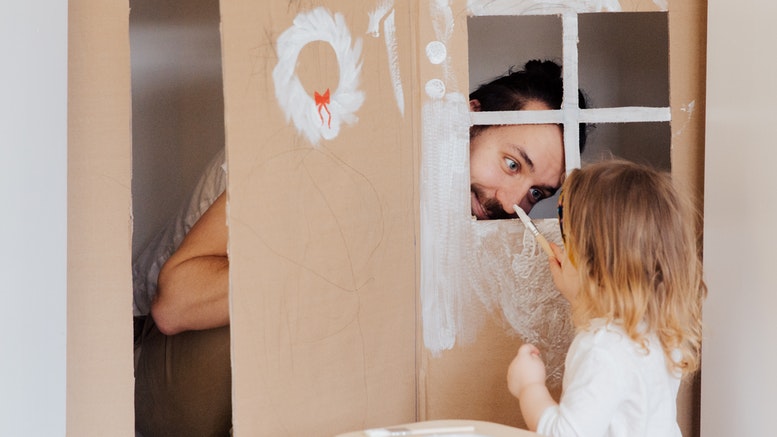 Father's Day is just over a week away and for those of you in the UK, US and Canada – if you don't have the date in your diary already, it's Sunday 20th June. For our Australian Qmee users, you have until September 5th before you have to start thinking about what to do for your Dad for Father's Day (but this blog might give you some early ideas!).
Our Dads are our heroes and an extremely important part of our lives. And Father's Day is the perfect time to show them how much we appreciate and love them. Making the whole day about your Father is the perfect way to do that!
All Dads are different so when planning the day for your Dad, remember the things he loves. You wouldn't want to take your Dad fishing when he'd much rather go paintballing would you? For every type of Dad, there's a perfect Father's Day activity or present for him to enjoy and remember for years to come.
We've come up with a few ideas for making Father's Day extra special this year. And if you've got kids, these are a great way to get them really involved as well without breaking the bank.
Allow Dad to enjoy a long, uninterrupted lie-in (we're sure he doesn't get many of these!)…
Dads are always busy and hardly get much time to themselves to just relax. Balancing work and family can be a difficult task for anyone, especially dads. So allowing your dad a few extra hours to just relax is a perfect gift to start the day with. He probably doesn't get many of these and we're sure that he'll definitely appreciate it.
Cook him his favorite meal…
Why not cook your Dad his favorite breakfast, lunch or dinner instead of spending a fortune on a fancy restaurant? The effort you put into cooking for him will mean much more than taking him out to eat, the ingredients definitely won't cost too much, and there are some great recipes online you can follow! You can even get the kids involved and make it extra special.
Make a home-made Father's day card…
Father's Day cards can often be expensive, especially if you leave it until the last minute to buy one. So why not make a homemade one instead? It's a great way to get your kids involved too as they can make their own Father's and Grandfather's day cards too. The bits and pieces you'll need to make the cards won't cost much, you may even have a lot of what you need lying around your home already, and your Dad will appreciate the time and effort you've spent on making something for him from scratch.
Let him know how appreciate he is…
We often don't let our dads know how much we appreciate them as often as we should. Dad's are our heroes and we sometimes assume that they just know how much they mean to us (we're sure they do!) but actually saying it is a special gift. If you're not sure how to do this why not try writing him a letter or a poem telling him just how special and appreciated he is? He'll be able to look at it whenever he thinks of you and be reminded of your special bond.
Create a photo collage…
If you're not so good with words why not make your Dad a collage of photo memories as his Father's Day present? You, your siblings and your family are the most important things to him so he'd bound to love lots of pictures of you all! Most people have lots of pictures on their mobile or computer, so all you need to do is print the best ones and find a frame to put them in. You can get frames for cheap prices from second-hand shops, and even your local supermarkets may sell them for great prices too – just shop around first to get the best price.
Go out for the day…
All your Dad wants is to spend time with you, so going out for the day is the perfect way to spend Father's Day. You don't have to go anywhere expensive so don't panic – why not have a picnic, go for a bike ride, take a walk around your local public gardens or spend the day at the beach? Spending time together definitely won't cost you a lot.
Keep an eye out for vouchers & deals…
If you do want to do something a bit more pricey for your Dad, make sure you look out for discount vouchers. Whether you want to buy him some new clothes, get him a car-racing day out or even spend the day at a theme park with him, there will always be vouchers available that will save you some money. Have a look online as soon as possible to make sure you don't miss out.
Whatever you do for your Dad on Father's Day, we're sure he'll absolutely love it.