Qmee recipes – prawn & salmon burgers with spicy mayo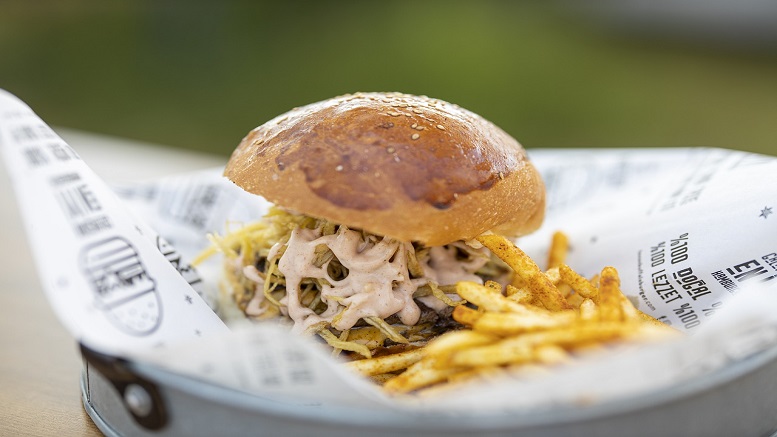 These prawn and salmon burgers are not only fabulously tasty, they're healthy too, being rich in omega-3. Make them for the family in just 25 minutes – the perfect recipe to use when everyone is hungry!
Take a look at the ingredients you'll need and the method you'll need to follow.
Here's what you'll need…
180g pack peeled raw prawns, roughly chopped
4 skinless salmon fillets, chopped into small chunks
3 spring onions, roughly chopped
1 lemon, zested and juiced
Small pack coriander
60g mayonnaise or Greek yogurt
4 tsp chilli sauce
2 Little Gem lettuces, shredded
1 cucumber, peeled into ribbons
1 tbsp olive oil
4 seeded burger buns, toasted, to serve
Here's what you'll need to do…
1.Briefly blitz half the prawns, half the salmon, the spring onions, lemon zest and half the coriander in a food processor until it forms a coarse paste.
2.Tip into a bowl, stir in the rest of the prawns and salmon, season well and shape into four burgers.
3.Chill for 10 mins.
4.Mix the mayo and chilli sauce together in a small bowl, season and add some lemon juice to taste.
5.Mix the lettuce with the cucumber, dress with a little of the remaining lemon juice and 1 tsp olive oil, then set aside.
6.Heat the remaining oil in a large frying pan and fry the burgers for 3-4 mins each side or until they have a nice crust and the fish is cooked through.
7.Serve with the salad on the side or in toasted burger buns, if you like, with a good dollop of the spicy mayo.
(Source: https://www.bbcgoodfood.com/recipes/prawn-salmon-burgers-spicy-mayo)