How to stay focused while studying from home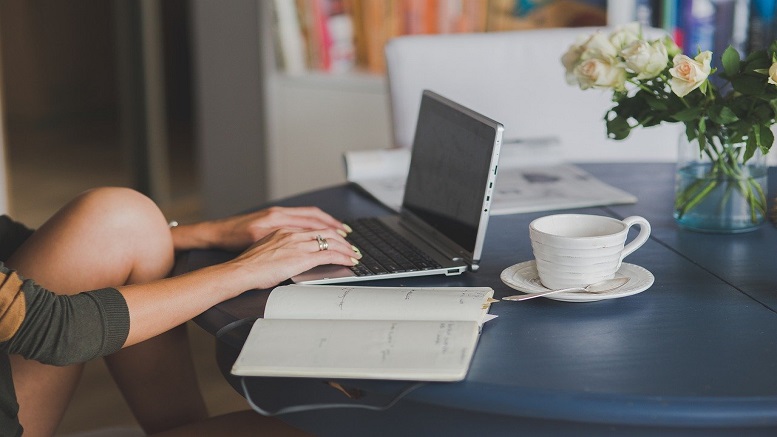 This week, we have a guest blog from one of our friends about studying from home – enjoy!
Studying from home might have had various effects on the way you act and on the general output of your work. The home was a place to rest before the world changed but it has ended up as a working station for many people. So, we have no other option but to embrace it and create the best place for remote working.
It's possible to achieve great productiveness when following the right tips for studying from home. Here are some of them that you can use to stay on track and improve your studying-life balance.
Studying within specific periods…
You need to come up with time meant for studying, and time for "being at home". Do this by creating a routine where you distribute specific time on working days to focus on studying. Always ensure you stick to it by avoiding distractions. When it is not time to study, do not do so!
If you ever feel that you are missing deadlines, you may want to hire an essay writer. Instead of missing deadlines and cutting a sorry figure, it's more important to be on time. So, hire the professional writers for your thesis, dissertation and coursework requirements.
Avoiding distractions…
The temptation to pick up your phone and go through social media is always high, especially when the mind gets exhausted. You need to develop a system of how to manage this whilst studying at home. Set goals and adjust your mind to accomplishing them before checking up on the internet and social media. Don't forget to close your computer tabs that will distract you from your studying.
Organizing yourself first…
You need not only to organize yourself but your place of study. Ensure you get out of those pyjamas and change into proper clothes to shift your mind into action. This will help you avoid temptations of going back to sleep. An organized workplace will reduce stress and will motivate you to increase productivity. You will save lot of time when feeling organized by having a clean environment.
Keeping in touch with group mates…
Teamwork fosters good friendship, loyalty, and can improve how you handle your studies. Contacting your fellow team members and keeping in touch with them can improve your remote studying experience. You get to share the various experiences you're having by studying at home and build each other's morale.
Having a specific area of studying…
Understanding the level of attachment you have to your home will enable you to pick on the right place to set up your studying area. If you get distracted, it is better to create a room next to the main house to stay focused. But if this is not possible for you, then clearing a room in the house will work.
Changing rooms during mealtime…
You need to have a mental break from all activities and environments that relate to your station of study. You can achieve this by having meals in a separate room to that of your studying area. This enables your mind to clear out things and you will have a chance to relieve yourself from the pressures related to studying.
Taking a break…
Too much work makes the mind tired. Tiredness has a negative impact on your productivity and it is important to come up with measures of curbing it. Go out to get some sun as you walk down the street. Breathe in fresh air and ensure to take some lunch breaks out of your remote studying place.
Meditating before studying…
The way you start the day will determine the level of productiveness you have later. Meditating in the morning relieves stress, ensuring you enjoy the day and increases efficiency. Find a comfortable place to will lie down and begin meditating with soothing music in the background. This will help set a positive tone for the day!
Move around the house…
Your body needs to move for it to work to a satisfactory level. The mind cannot function if you sit stiff on a chair all day long while studying. Increase the number of times you go to different rooms in the house or visit the kitchen to pick a heathy snack. This form of exercise will ensure to boost the level of energy in your body.
Group your work…
Time always flies so fast, especially when you are busy studying from home. But you have to finish all your work before the day ends to avoid pressure the next day. You can come up with time slots meant to handle specific tasks for you to finish work on time.
So…
The change of studying environment doesn't have to be difficult to adapt to in order to achieve goals. When you come up with ways to enhance your experience of learning and studying from home, it will be an easy road to take. Following the tips above will enable your mind to shift from thinking of activities done at home to focus on serious business. Learn from other people's experiences and utilize them to your advantage.
Author bio:
Paul Calderon recently graduated in economics and now works as a market researcher and M&A advisor for an MNC bank. He also works as a freelance finance and economics essay, term paper and coursework writer with Edu Birdie. In his free time, he works on his water sports vlog, watches NBA and MLB and cooks Iranian food for his family.