Qmee recipes: quick & easy! Chocolate chip banana bread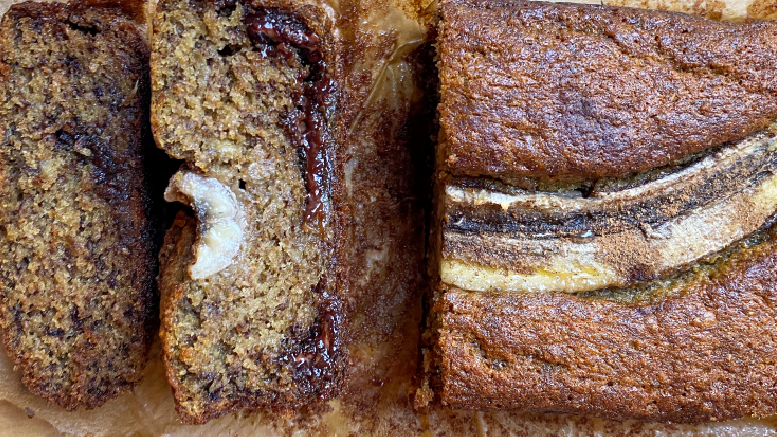 We have a brilliant recipe this week from our friend over at Sophie Sutton Nutrition – a quick and easy way to make delicious chocolate chip banana bread. Enjoy!
Banana bread is an extremely popular sweet treat that's simple to make. It's also great for using up any ripe bananas sitting in your fruit bowl! This delicious cake-like bread can be enjoyed by the whole family and adding chocolate chips always makes it a winning recipe with the kids!
Serves 8
Ingredients…
3 Ripe Bananas
1/2 cup of Brown Sugar
1 Egg
120g (1 cup) melted butter
1 cup Spelt Flour or wholemeal flour
1 tsp Vanilla Bean paste or extract
1 tsp Baking Soda
Pinch of Sea Salt
80g (2/3 cup) dark chocolate chopped
Method…
1.Pre-heat the oven to 180 degrees Celsius
2.First mash the bananas and place into a large mixing bowl. Add the egg to the bananas and combine.
3.Then add the brown sugar, melted butter and vanilla extract. Stir until combined.
4.Fold the spelt flour, baking soda and sea salt into the mixture. Then fold in the chocolate chips.
5.Place the banana bread into a lined loaf tin and bake in the oven for 40minutes until the banana bread is cooked but still soft. Use a knife to see whether it comes out clean, if so, it is ready.
6.Leave the banana bread to cool in the tin for 20minutes then slice and serve.