Qmee Recipes – Sesame, halloumi & courgette fritters with chilli honey drizzle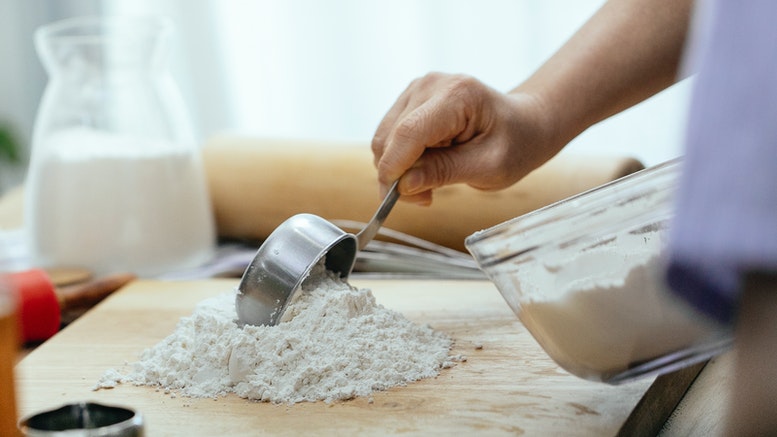 Recently, it was National Fritters Day! We are not the type of people to miss out on an opportunity to cook (or eat!) a new recipe, so why would this be any different?!
We've found a savoury recipe, combining sesame seeds, halloumi and courgettes within a fritter, paired with a chilli & honey drizzle – yum! Follow along with the recipe below to try this delicious snack, or why not try these fritters with our delicious salad recipe!
Serves 6-8
For the fritters…
2 medium courgettes, grated
½ tsp sea salt, plus extra to serve
⅜ cup self-raising flour
⅛ cup rice or cornflour
2 tbsp toasted sesame seeds
¼ tsp ground white pepper
2 tsp mint leaves, finely chopped
¾ cup halloumi, grated
2 large eggs
2 spring onions, finely sliced
vegetable oil, for frying
For the chilli honey drizzle…
2 tbsp honey
1/2 tsp pul biber or other chilli flakes
2 lemons, zested
What you need to do…
-To make the chilli honey drizzle, warm the honey, 2 tbsp water, chilli flakes and lemon zest in a small pan until bubbling and syrupy (about 3 mins).
-Pour into a bowl.
-Coarsely grate the courgettes, then place in a sieve and sprinkle over the salt.
-Allow to drain for 30 mins, then use your hands to squeeze out the liquid – you want them as dry as possible.
-Combine the flours, sesame seeds and pepper in a bowl.
-Add the mint, halloumi and courgette, and toss lightly to combine.
-Crack in the eggs and use a fork to stir them into the mixture along with the spring onions.
-Stir until you have a thick batter.
-Heat 1 tbsp oil in a large, heavy bottomed non-stick frying pan and swirl to coat the base.
-Add 2 heaped tbsp of the batter for each fritter, flattening them down with a spatula, and fry for a couple of minutes until golden.
-Flip them over and press down with the spatula, then fry for another few minutes until golden and cooked all the way through.
-Drain on kitchen paper and season with a few flakes of sea salt. Drizzle with the chilli honey to serve.
(Source: https://www.bbcgoodfoodshow.com/recipes/detail/sesame-halloumi-courgette-fritters-with-chilli-honey-drizzle)