Super Simple Salmon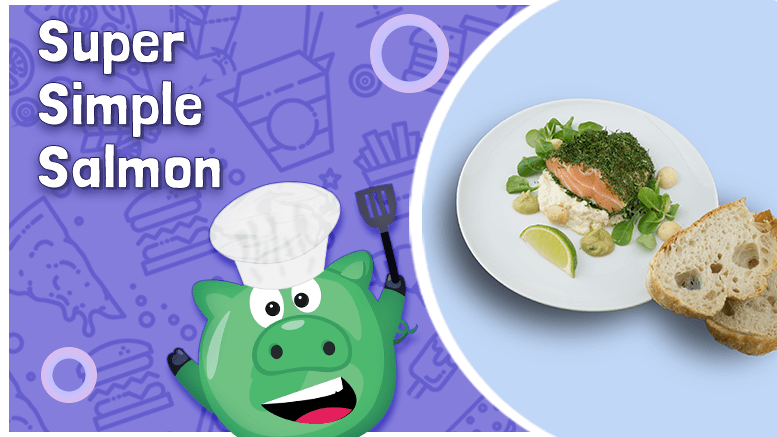 Can you think of anything that sounds better than Super Simple Salmon!? "Sun, Sea, Sand"? Okay, fair enough… BUT we promise that although this won't give you a tan or the opportunity to build a sand castle, it will be a recipe that you'll have a hard time not coming back to!
So, strap up your apron, get your favorite chef's hat on, and get ready for this super simple, yet fantastic fish frenzy!
What you'll need:
1 tablespoon garlic powder
1 tablespoon dried basil
½ teaspoon salt
4 (6 ounce) salmon filets
2 tablespoons butter
4 lemon wedges
What you'll need to do:
Step 1:
Stir the garlic powder, basil, and salt together in a small bowl. Once combined, rub the mixture evenly over the salmon.
Step 2:
Next, melt the butter in a large skillet over a medium heat. Then, add the salmon and cook it until it's browned and flaky (about 5 minutes per side).
Step 3:
Lastly, serve salmon with lemon wedges and enjoy!
(Source)