The BEST Turkey Brine Recipe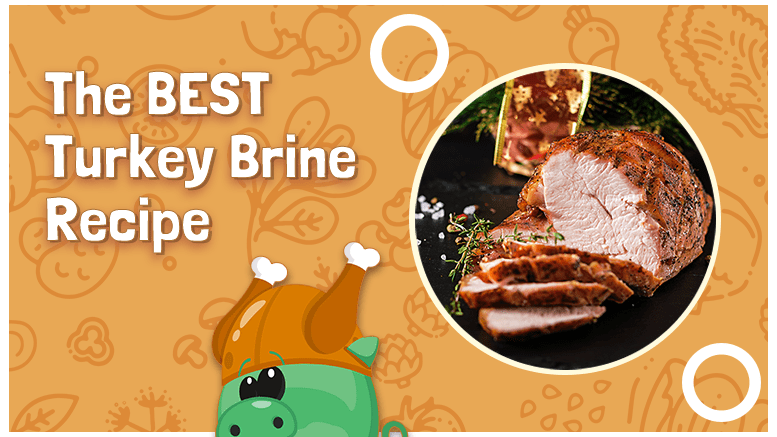 With Thanksgiving on the way, we thought you guys might be looking for the best ways to turn an okay turkey dinner into an incredible turkey winner! We don't want to sound arrogant here (because we've never jokingly done that in any other blog post… 👀), but boy do we have the way to make that happen! This turkey brine recipe is the ultimate way to improve your turkey-cooking skills this year, so, join us in learning the ways of the Thanksgiving cooking warrior!
What you'll need:
2 gal. water, divided
2 1/2 c. kosher salt
1/2 c. brown sugar
1 orange, cut into rounds
1 lemon, cut into rounds
6 cloves garlic, smashed
4 sprigs fresh rosemary
4 sprigs fresh sage
4 dried bay leaves
1 tbsp. black peppercorns
1 tsp. allspice berries (optional)
What you'll need to do:
Step 1
Combine 1/2 gallon water (8 cups) with all other ingredients in a large pot and place over medium heat. Bring to a boil, stirring frequently, then reduce to a simmer and cook until the salt and sugar have dissolved completely. Remove from the heat and add the remaining 1 1/2 gallons (24 cups) water to the pot. Stir them until combined, then let it cool completely for around an hour.
Step 2
Submerge the turkey completely in brine. If more water is needed, mix together additional brine by adding 2 tablespoons of kosher salt to 1 cup of water, and stir until dissolved. Leave the brine overnight, or up to 24 hours.
Step 3
When ready to roast, thoroughly rinse the turkey and pat dry with paper towels.
(Source)