Qmee recipes – veg and soft cheese frittata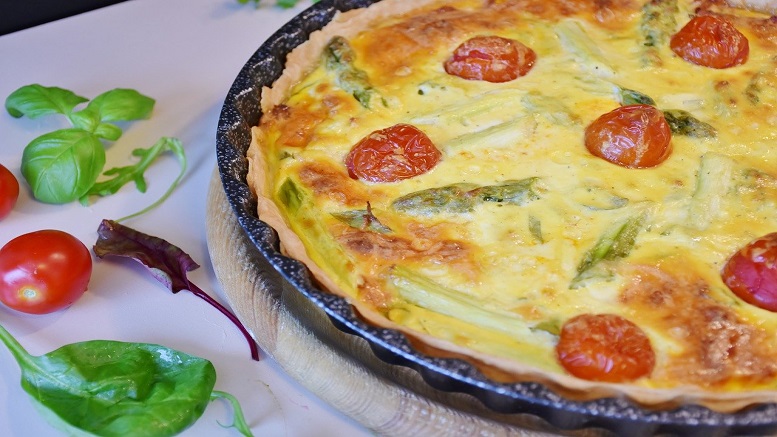 A cheese frittata is a great meal standby – it's extremely quick and easy to prepare and to cook.
For this recipe, we've chosen to add soft cheese and a few different types of vegetable to our frittata but a great thing about this meal is you can vary the ingredients you add until you find your favorite!
It's perfect to serve with a fresh, green salad or if you've got a bigger appetite on the day you decide to make your cheese frittata, why not have some homemade chips/fries to go alongside.
Take a look at the ingredients you'll need and the method you'll need to follow.
Here's what you'll need…
100g (0.22lbs) lardon or chopped streaky bacon
1 tbsp olive oil
2 large courgettes, cut into chunks
350g (1.4 cups) frozen sweetcorn
400g (1.7 cups) frozen spinach, defrosted and drained
8 eggs
150g (5oz) pack soft cheese with garlic and herbs
Here's what you'll need to do…
1.Fry the lardons or bacon in the oil in a large non-stick frying pan until starting to brown, add the courgettes, then fry for a couple of mins until they begin to soften.
2.Add the sweetcorn and spinach, season if you like, then heat through.
3.Heat grill to medium.
4.Beat the eggs, then pour over the vegetables.
5.Crumble over the cheese, then cook gently until the egg has just set around the edges, about 5 mins.
6.Slide the frittata under the grill, then cook until the egg is set and the top is lightly browned.
7.Cut into wedges and serve with a simple green salad.
(Source: https://www.bbcgoodfood.com/recipes/quick-veg-soft-cheese-frittata)