Quick and easy budget home improvement ideas!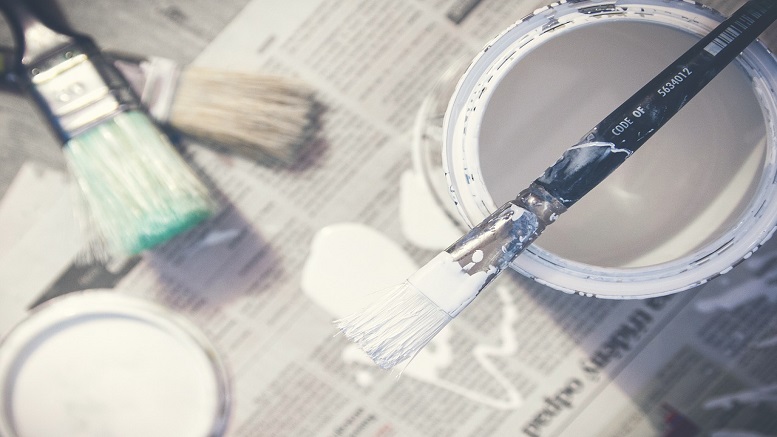 Home improvement ideas are something many people have had time to ponder over recently, and whilst spending more time at home, even put those ideas in to action! DIY and home improvements are a great way to spend your time, especially if you're not working at the moment, working less than usual or waiting to go back to work.
However, as great as home improvement ideas are, what about the cost? DIY can often be expensive and right now might not be the perfect time for you to be splashing the cash on your house. But don't panic! There's plenty of home improvement ideas that will be soft on your wallet, and that won't be too difficult, or take too long, to do!
Remember, DIY in itself is a great way to save money as you won't be paying other people to get the job done for you! With the right planning, you can transform the feel of a whole room with something simple that allows you to stick to a budget. We've put together a few quick and easy budget upgrades to help inspire your next home improvement project…
Refresh your walls with paint – if your walls are looking washed-out or a bit drab, why not pick up a paint brush and give them a burst of brilliant depth with a new colour? Or even wash away previous decorating mistakes with beautiful white! Painting is a simple, but great, DIY home improvement and it can make a room look brand new. You don't have to be a professional painter, but there's more to a good paint job than just splashing some color on the walls! Watch some videos or read some blogs on how to paint like a pro to ensure you're happy with your project.
Give your kitchen cabinets a new look – if your kitchen is feeling dark and cave-like, it may be because you have dark cabinets that are sucking all the light out of the room. Replacing your cabinets for brand new ones could be very expensive, so why not keep your current cabinets but give them a new look and a flawless finish – clean them up and paint them! Within a few days you can take your kitchen from dreary to fresh and sunny. All you need is some strong cleaner, sandpaper, a paintbrush, and a little hard work. What you don't need is a whole lot of money, as the transformation will cost you a fraction of even the cheapest new cabinets.
Add some new plants – plants are your absolute best friend when it comes to updating a space quickly, easily and without spending a huge amount of money. Whether you decide to go fresh, or choose fake ones, plants can upgrade a room in no time. There's lots of ideas online for creative ways to use plants (have you thought of hanging them from hooks against a plain wall, to create a new wall feature?!) so have a look before you decide what you want to do or buy.
Brighten up your stairs – stairs are often the very first thing you see when you walk in to a house, and if yours are looking a bit shabby nowadays, why not update them with a smart and stylish stair runner? It could cost a lot to have your stair carpet or wooden floors replaced, but a stair runner will be kind to your wallet and won't cost much at all. If you're a creative person, you could even make your own one out of some fabric you like the look of.