Qmee Recipes – Vegan brownies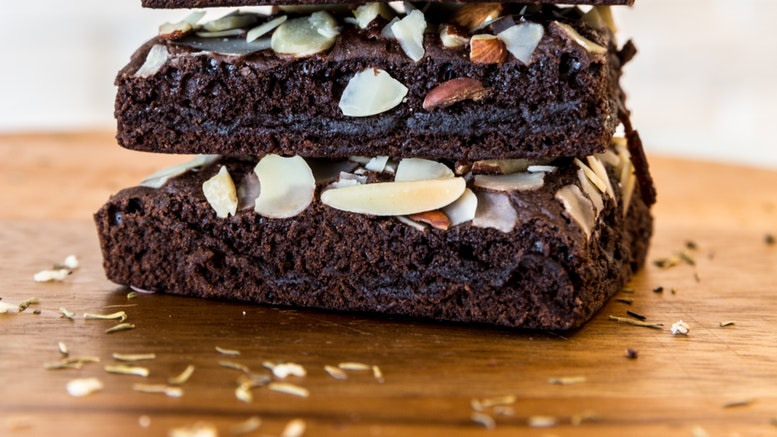 Did you know that this month is Veganuary? A month-long celebration of all things vegan. Veganuary was created to help promote and encourage non-vegans to try out a vegan lifestyle.
We've joined in the celebration this week by finding a great vegan brownie recipe. These brownies are super soft and filled with rich sweet flavours everyone will love them, vegan or not! They're also egg and dairy-free!
These sweet treats make the perfect snack for whenever you're wishing for something sweet.
Here's what you'll need…
2 tbsp ground flaxseed
1.1 cups dark chocolate, roughly chopped
½ tsp coffee granules
¼ cup vegan margarine, plus extra for greasing
¾ cup self-raising flour
¾ cup ground almonds
0.45 cups of cocoa powder
¼ tsp baking powder
1¼ cup golden caster sugar
1½ tsp vanilla extract
Here's what you'll need to do…
1.Heat your oven to 170C/150C fan/gas 3½.
2.Grease and line a 20cm square tin with baking parchment.
3.Combine the flaxseed with 6 tbsp water and set aside for at least 5 mins.
4.In a saucepan, melt 120g chocolate, the coffee and margarine with 60ml water on low heat.
5.Allow to cool slightly.
6.Put the flour, almonds, cocoa, baking powder and ¼ tsp salt in a bowl and stir to remove any lumps.
7.Using a hand whisk, mix the sugar into the melted chocolate mixture, and beat well until smooth and glossy, ensuring all the sugar is well dissolved.
8.Stir in the flaxseed mixture, vanilla extract and remaining chocolate, then the flour mixture. Spoon into the prepared tin.
9.Bake for 35-45 mins until a skewer inserted in the middle comes out clean with moist crumbs.
10.Allow to cool in the tin completely then cut into squares. Store in an airtight container and eat within three days.
(Source: https://www.bbcgoodfood.com/recipes/vegan-brownies)