Ideas on how to get in shape from home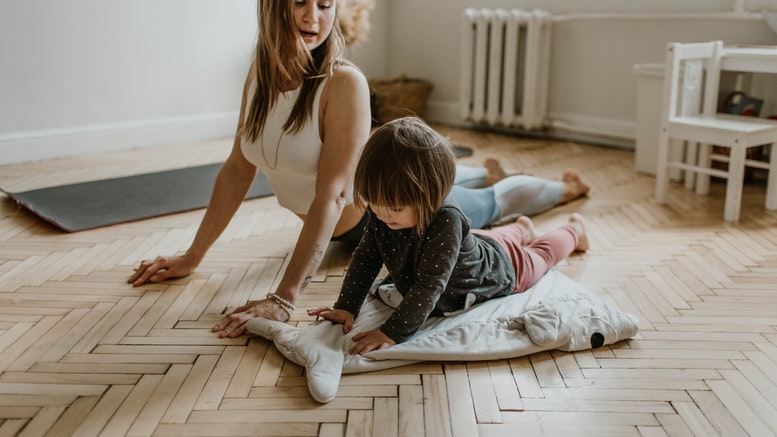 The New Year is the perfect time to jump on the fitness and health movement and start integrating exercise and healthy habits into your everyday routine. January is the perfect month to start the year fresh. And now is the time to start getting in shape and learning to love exercise (yes, we said love exercise!).
As the current pandemic continues to affect many of us, with many governments currently advising people to maintain exercise at home or, as in the UK's case, outside once a day. It can be difficult to think of alternative, budget-friendly ways to get in shape.
But "getting in shape" doesn't always mean joining an expensive gym or spending a fortune on a personal trainer. There are tons of things you can do to start being healthier from the comfort of your own home and won't cost you a penny!
There are many simple things we can do to help us get in shape and stay healthy from the comfort and safety of our homes. And if you're intent on adopting a healthier lifestyle you will certainly enjoy the extra benefits such as better sleep and mindset. Which could really help during these uncertain times.
Our health is one of the most important things (if not the most important), so the sooner you start thinking about it and taking notice of it, the better.
So, for those of you that would like to make healthy changes from the safety of your home, don't panic. Take a look at these ideas for getting in shape from home on a budget…
Choose to walk – walking is probably the simplest form of exercise but it's a really great one. If you start walking for 30 minutes-1 hour a day, your fitness will increase in no time. Walking is great for people who don't really like to do exercise. It's easy and enjoyable, especially if you've been stuck indoors all day.
Join an online exercise class – If you find exercise boring, or you just enjoy it more when you do it with other people, online exercise classes are the perfect option for you. There are loads of apps and programmes that offer online classes. Have a look online to see which one best suits your budget. From Zumba to weight lifting, aerobics to yoga, there's a class for everyone.
Take up running – Running is a fantastic cardio work out and is absolutely free! Whether you prefer to run in the woods, along a sandy beach or along the roadside – make sure you have the correct running shoes. You can find some brilliant deals online and Qmee is always there to show you great price comparisons.
Skipping – If you're looking for a fun way to get in shape then skipping is perfect. It's a great form of cardio and will definitely get your heart racing. You could even do it with your kids as it's a fun exercise the whole family can and enjoy together.
Dancing – If you're not too keen on the other options mentioned above, dancing might be the one for you. Put your favourite music on, let loose and dance your worries away. Dancing is a fantastic exercise as it works out almost every muscle group and also gets your cardio in. You'll have so much fun doing this, that it won't even feel like exercise at all. And it won't cost you a penny either!