Qmee Recipes- Meatball & tomato soup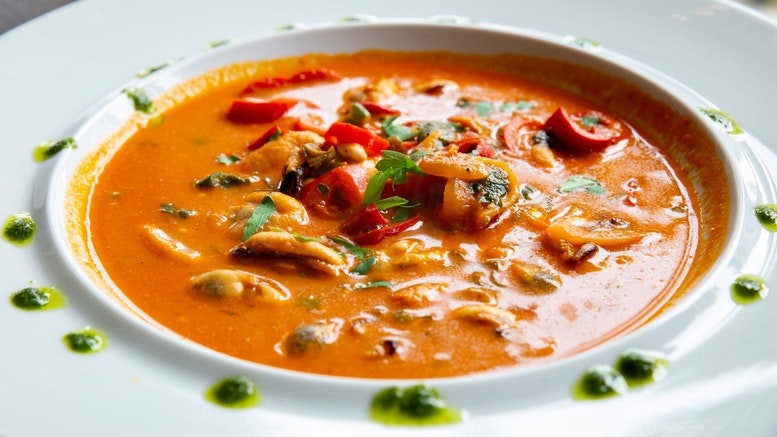 If you're looking for a fast and easy recipe that's packed with flavour and nutrients then you'll love the recipe we've found this week. Check out this healthy, budget-friendly meatball & tomato soup. This dish is perfect for a quick weeknight dinner or meal prep option as its freezer friendly. Everyone will love this wholesome, hearty meatball & tomato soup!
Here's what you'll need…
1½ tbsp rapeseed oil
1 onion, finely chopped
2 red peppers, deseeded and sliced
1 garlic clove, crushed
½ tsp chilli flakes
2 x 15ozcans chopped tomatoes
1 cup giant couscous
2 cups hot vegetable stock
12 pork meatballs
5 cups baby spinach
½ small bunch of basil
grated parmesan, to serve (optional)
Here's what you'll need to do…
1.Heat the oil in a saucepan.
2.Fry the onions and peppers for 7 mins, then stir through the garlic and chilli flakes and cook for 1 min.
3.Add the tomatoes, giant couscous and vegetable stock and bring to a simmer
4.Season to taste, then add the meatballs and spinach.
5.Simmer for 5-7 mins or until cooked through.
6.Ladle into bowls and top with the basil and some parmesan, if you like.
(Source: https://www.bbcgoodfood.com/recipes/meatball-tomato-soup)