Shopping swaps to save money on the sly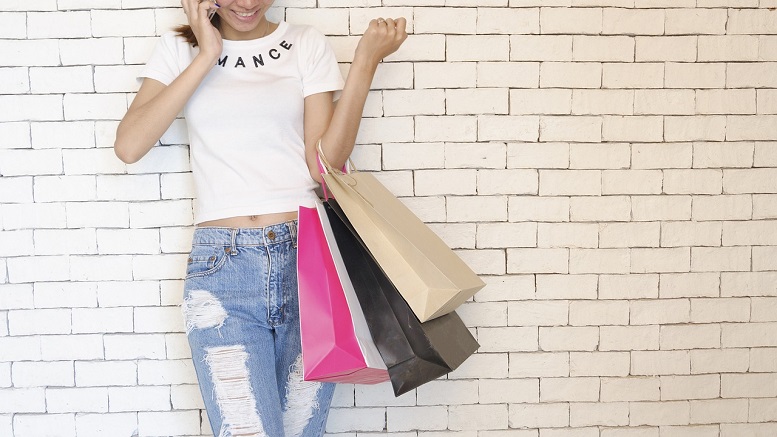 We have something a bit different for you this week… our friends over at Save the Student have written a great article for saving money on the sly, and they've been kind enough to share it with us -thanks guys! Enjoy…
Try these 8 shopping swaps to save money on the sly
Spending less every time you shop doesn't have to mean going without: a few simple swaps can quickly stack up the savings. If your bargain radar needs a tune-up, here's where to start.
1. Groceries
Use a price comparison site to see which stores are best for your budget: MySupermarket also tells you if individual items are on sale at another store, or how much you could save by swapping brands.
Then swing by Approved Food to stock up on pantry essentials for pennies. Branded items go for a song because they're past the 'best before' date – but they're still good enough to scoff.
Hot tip: Look out for food sharing apps like Olio, which can hook you up with neighbours who've bought more than they can get through.
2. Software
There's tons of reliable software out there for free as freeware, cloud-based alternatives, or as a marketing gimmick for paid-for products. From award-winning antivirus to freebie photo editors, get what you need here.
Need to know: if you're dead set on paying and have a student discount, make the most of it! The big-name suppliers do special student pricing: look for their academic outlets or ask at your uni.
3. Takeaways
Since fast food is cheap, it's easy to assume it's genuinely budget friendly … until you find you've blown half your budget on takeout. If you swear by meals cooked by someone else, have a look at Too Good to Go, an app which hooks you up with local eateries getting rid of surplus for much less dough.
4. Budget holidays
Plenty of airlines can whisk you away from it all for ludicrously low prices … then hit you up for all the extras:
Pack snacks to avoid inflated on-board prices. Crisps, chocolate and sandwiches count as solids, so should be fine to take through security – though obviously check for yourself!
Check if Send My Bag could save you a bundle: they claim to beat the budget fliers on baggage charges.
5. Buy from China
Buying from China is the new 'scouring eBay': we're talking new stuff at a fraction of the High Street price. There are downsides, though: for one, delivery takes weeks. You could also face issues with customs (meaning extra costs) and, occasionally, quality and sizing. Read the reviews (and the small print) before going on a spree!
6. Choose how you pay
For protection on big buys (or if you're collecting rewards), it pays to use a credit card – but if you're not super disciplined about repaying, it can end up costing more than you save. Half-way house? Get a prepaid debit card for everyday spending:
Because you have to load the card with cash first, it's easier to stick to a budget and harder to overspend – plus no chance of paying extra in interest or penalty fees.
If your card/details are ever lost, stolen or hacked, would-be thieves are limited to whatever cash is on the card, rather than your whole credit limit (or account balance!).
7. Buy on repeat
Obviously, the more shop, the more you'll spend overall – but the trick is to use repeat buys for greater savings. With Amazon's Subscribe and Save, for instance, you'll pay less per product if you sign-up to buy it several times within a certain period of time. Like locking in savings when buying discount products in bulk at the supermarket, it works best if you rope in your housemates and go Dutch.
8. Get stocking fillers for less
Christmas and birthdays are fab until the bills land, but that doesn't mean you have to avoid 'em! ClearanceXL stocks the stuff retailers can't shift – meaning massive discounts on well-known products as well as pound shop staples. Outlet sites can be a bit of a jumble sale, but bargains are possible – worth a look if you're gifting on a budget.
Got a taste for a bargain? Make the most of it! Use the tips above, find bonus ways to live it up for less, and hone a cashback strategy of your own. Shovelling the extra cash towards treats is your call, but the smart choice is putting it aside (away from your spending cash) until you really need it. Happy thrifting!
Guest blog written by Ruth Bushi, an editor at Save the Student – the UK's largest student money advice site.