The Best Books for Personal Growth & Development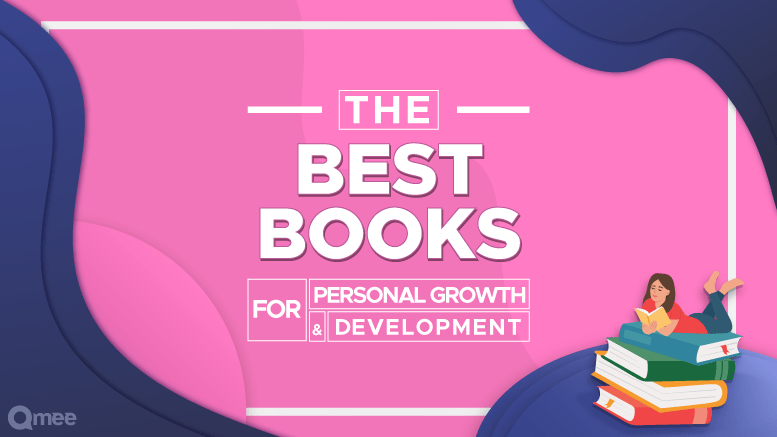 When it comes to personal growth and development, there are countless books out there that promise to help you become the best version of yourself. But with so many options to choose from, it can be overwhelming to know where to start! That's why we've put together a list of the best books for personal growth and development, that will hopefully make your journey to self-improvement all the more enjoyable!
"The Power of Now" by Eckhart Tolle
If you're someone who struggles with anxiety or stress, "The Power of Now" can help you find peace and calm in the present moment/"the Now". Eckhart Tolle teaches readers how to let go of the past and the future and focus on the here and now. By living in the present moment, we can find a deep sense of inner peace and contentment.
Ratings & Reviews
goodreads – 4.15/5
"This book is an excellent guide to shutting of your brain noise."
"All I can say is that this is a life-changing book! Truly awesome!"
" He clearly and concisely shows how the root of all suffering lies in past/future thought, and that the remedy is learning to live and be in the here and now."
Waterstones – 5/5
"Amazing how it related so much to me and my life and also relates to so many others"
"I think in some way this book has really changed my outlook on life. After reading it and taking in what eckhart is saying , I've really made some fundamental changes in my life so I urge everybody to read it!"
"Read this book, and for me personally it connected alot of the dots in this world on an inner level. More people should read this, I think it can help peoples lives postively"
Amazon – 4.7/5
"This book has changed my life. Read it with an open mind. Simple and perfect."
"The book is one of the best I have ever read. It truly changed my life, helping me with my severe anxiety. I highly recommend it for everyone, not just those struggling with their health."
"This book is a great purchase for someone wanting to expand their mind, think outside the box, and expand perceptions. Am really excited to get into this!"
Places to Purchase
Amazon – $12.48 (Paperback)
Target – $8.89 (Paperback)
thriftbooks – $5.69 (Paperback)
"You Are a Badass" by Jen Sincero
This book is all about learning to love yourself and believe in your own power. Jen Sincero encourages readers to embrace their imperfections and stop making excuses for themselves. By learning to love yourself and believe in your own abilities, you can achieve anything you set your mind to!
Ratings & Reviews
goodreads – 3.95/5
"This book was Badass!!!! If you have any mental barriers that are holding you back from achieving your goals then this book is for you!"
"I have made it a goal to read some inspirational books that will help me grow! This book was very helpful and offers some great skills and techniques to apply to your life so that you can be a BADASS!"
Waterstones – 5/5
"I love this book, it's a great way to gain perspective and focus on the positive things that are surrounded in your life."
"It is a great self-help and development book"
"Great advice on how to "just do it" and how to go about getting all you're wishing for."
Amazon – 4.7/5
"Exactly what I needed. Short bold statements with bright yellow. Can't ignore the messages and they give me the courage to keep going when it's tough."
Places to Purchase
jensincero.com – cost varies based on store & location
"Atomic Habits" by James Clear
Habits are the building blocks of our daily lives, and "Atomic Habits" is all about mastering them. James Clear breaks down the science of habit formation and gives practical tips for building good habits and breaking bad ones. Whether you want to eat healthier, exercise more, or be more productive, this book will give you the tools you need to make lasting changes.
Ratings & Reviews
goodreads – 4.38/5
"A book worth reading once a year."
"This book really expanded my mind about what it actually takes to make habits stick and how motivation has VERY little to do with it."
"Most modern "American self-help books for engineers or entrepreneurs" (it is a category for me) are too repetitive and too long. Atomic Habits is not!"
Waterstones – 4/5
"I'd give it 6 stars if it was an option"
"What a brilliant book, easy to read and grasp. Atomic Habits breaks down why we do what we do and become the people we are."
"By far the most useful book I have ever read."
Amazon – 4.9/5
"Highly recommend and I've got my employees reading this as well!"
Places to Purchase
jamesclear.com – cost varies based on store & location