The World's Top 5 Most Generous Techies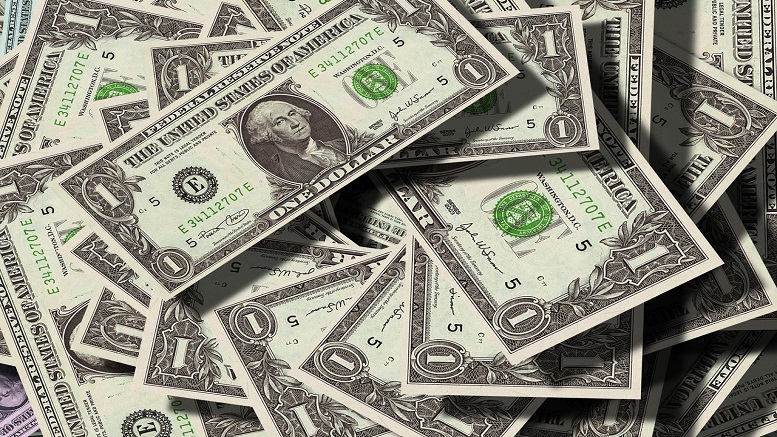 With the ability to donate any earnings direct to charity, it's easy to see that we're into giving at Qmee. The simple and kind deed of giving not only benefits the people who receive, but also leaves a glowing warmth in the hearts of those that give. Culture of giving in technology
However, not all givers are created as equal. We've taken a look at who is the most generous philanthropist in the technology industry by calculating their generosity as a percentage of their wealth donated:
Gordon and Betty Moore – Intel Co-founder – 165%
Intel co-founder Moore unseated Bill and Melinda Gates in 2005 when they announced they were to donate more than $5billion and create the USA's seventh-largest charitable foundation. The donations made the Moore's one of only 2 people whose donations outstrip their current wealth.
With benefits from a £125million donation to create the world's large optical telescope, a $600million dollar donation to California Institute of Technology and even giving the world "Moore's Law", a rule that states computing power doubles every two years, it's easy to see why we've ranked him as most generous.
Bill and Melinda Gates – Microsoft – 48%
The world's second richest man, and by our methods, second most generous technology magnate. Gate's foray into philanthropy began in 1994 when he sold some of his Microsoft stock to create the Bill and Melinda Gates Foundation. The Bate's were heavily influenced by David Rockefeller's philanthropic efforts, focusing heavily on global problems ignored by the world's press and goverments.
In 2010, Bates joined forces with billionaire Warren Buffet and Facebook founder Mark Zuckerberg to sign the 'Gate-Buffet Giving Pledge', in which they promise to donate more than half of their wealth to charity during their lifetime. However, the Gate's plan going one step further, donating up to 95%.
Jeff Skoll – eBay – 21%
The man credited with the business plan that gave eBay its success, Jeff began the Skoll Foundation with a donation of $1billion worth of eBay stock. Focusing on social entrepreneurship, Skoll finances a variety of ventures that aim at making a positive social change.
Amongst the benefactors of the charity are the Alliance for Climate Protection Campaign, a $47.5million donation to the Community Foundation of Silicon Valley and a $7.5million donation to the University of Toronto.
Michael and Susan Dell – Dell Founder – 7%
The Michael and Susan Dell foundation was set up to fund initiatives and programs to promote public health and community for children. As a student at The University of Texas, Dell would build computers in his dorm room. He repayed their hospitality by donating $50million to build 3 new facilities, all of which will bear his name.
Pierre and Pam Omidyar – eBay Chairman and Founder – 7%
Jeff Skoll isn't the only generous billionaire from eBay. In 2004 Pierre Omidyar and his wife Pat, whose Pez obsession led to the creation of the popular auction website, set up the Omidyar Network that financially fosters firms that explore the advancement of human potential.
Omidyar's belief in the inherent goodness in people is the driving factor behind his generosity. Rather than concentrating on non-profits, for-profit companies have also benefitted from the Omidyar foundation, for example D.Light, an India-based lantern company that provides low-cost lights to communities that rely on dangerous kerosene lamps.