The top 5 ways to improve your garden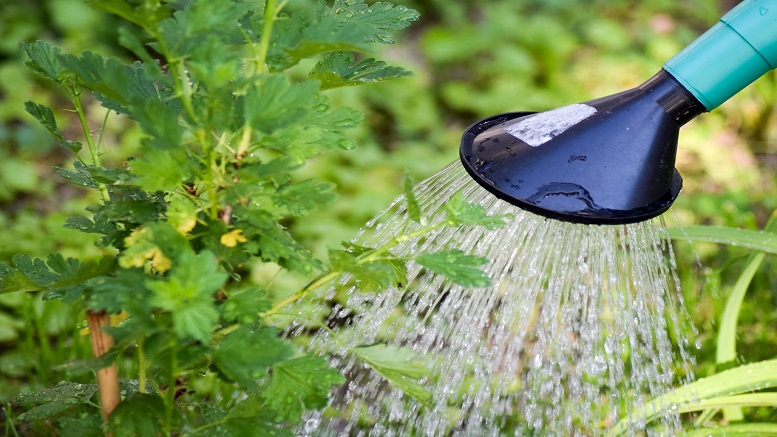 Now that summer is here and the weather warm and dry (most of the time!), it's the perfect time to get out in the fresh air and tidy up, or even re-invent, your garden. It's easy to abandon your garden during the winter months – no one wants to be outside when it's freezing – so by the time spring and summer arrive, it looks like an overgrown forest!
Gardening is a fantastic hobby to have; it's relaxing and can also make your home look wonderful from the outside. However, it can sometimes be a lot more expensive than you think. But… don't let that put you off because there are plenty of cheap ways to improve your garden.
Take a look at our top 5 ways to make your garden look fantastic without spending a fortune…
1. Paint your plant pots – this is a quick and easy way to brighten up your garden! A lick of weather resistant paint will update your tired terracotta pots in no time and this way, you won't have to spend money on buying new ones. Most home improvement stores often have offers and discounts running so make sure you keep an eye out for those before buying your paint
2. Create a magical glow – getting your outdoor lighting right is just as important as your indoor lighting; remember, your garden is an extension and part of your home so giving it the same look and feel is a great idea. Stylish, decorative lighting doesn't have to cost a lot – have a look online for some fairy lights or lanterns and you're sure to find some great bargains.
3. Re-invent your furniture – transforming your wooden garden furniture from old and washed out to wonderful and looking as good as new is the perfect thing to do on a summer's afternoon. It's simple, easy and means you won't have to spend a fortune on buying new furniture. Sometimes all it takes is a splash of paint or even just some new accessories (like outdoor pillows) – you'll find some great ideas online so get looking!
4. Keep your broken pots – if you have broken terracotta pots, don't get rid of them. You can create a great rock garden by nestling your broken pots in to a gravelled border and planting low maintenance flowers or plants inside too. Your old pots will help give your garden a new look.
5. Update your garden walls – try decorating your garden walls with your favorite flowers on a piece of trellis. Even if you decide to just decorate one wall, it'll be enough to spruce up your whole garden. Flowers won't cost much and you can get a piece of trellis from a home improvement store of next to nothing.
Do you have any ideas for improving your garden without having to spend a fortune? We'd love to hear them if you do so leave us a comment below…