Water activities to keep you cool for summer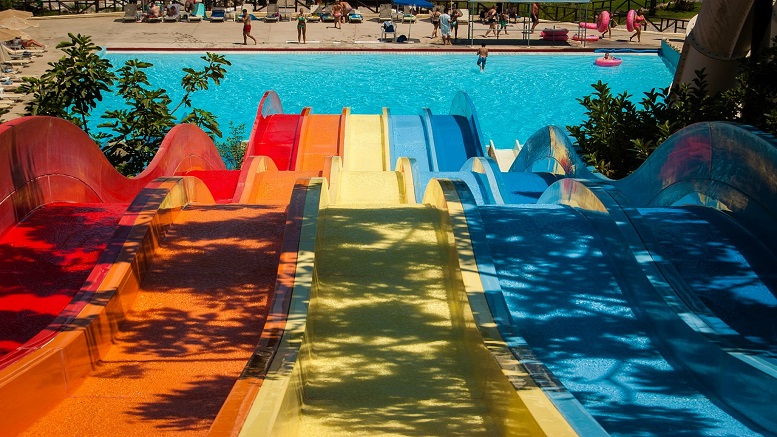 July is here and so is the heat! We absolutely love the summer months and all of the sunshine they bring – barbecues, picnics, walks in the park are all so much more fun when the sun is out. The summer just seems to make everything more bright, colorful and cheerful and what's not to love about that?
Well, we know that not everyone loves the heat – the sunshine, yes, but not the hot, sticky feeling it can bring with it. Sometimes having all the windows open, the fans on and eating ice lollies just isn't enough. So what's the best way to cool down we asked ourselves? Water! Being in and around water when the weather is just a bit too hot is the best way to still enjoy being outside, without the agitation and uncomfortableness.
So here are some water activities (that won't cost you a fortune!) that you might fancy doing when the heat gets too hot to handle…
Go to a water park – a day out to a water park is a great thing to do in the summer with friends. You might have to travel a little way to get to your nearest one but it'll be worth it! You'll keep cool all day whilst riding the slides, swimming in the pools and relaxing with an ice cream. You can get some great deals for cheaper entry as well so make sure you keep an eye out for those.
Have a water fight – here's one you can do on the beach! Grab some water balloons and pistols, fill them with sea water, and let the fight begin – this is definitely one for that you can enjoy with the kids. Just remember to not get too competitive if your team is losing!
Go surfing – grab a surf board and get down to your nearest beach. Whether you're an expert surfer or just a beginner, you know the sea water will keep you cool whilst you give it a go.
Go for a snorkel – all you need is a pair of fins, a mask and a snorkel and you're all set. Whether you live right next to Bournemouth beach in the UK, or on the coast of California, snorkeling is fun wherever you are – it's always exciting not knowing what you might end up seeing!
Have a pool party – for those of you lucky enough to have a pool in your back garden, why not invite a few friends and family over to enjoy it with you. It's a great opportunity to spend time with your loved ones in the sunshine. You could even get the barbecue out – ask people to bring some food and drink with them and that way no one needs to spend a lot of money on the party!
Just remember to always be careful when it comes to water activities, especially if you're in the sea, and keep an eye on the kids if they're joining in.
What's your favorite water activity to get involved in to keep cool throughout summer? Leave us a comment below!