What's going to be popular this Valentine's Day?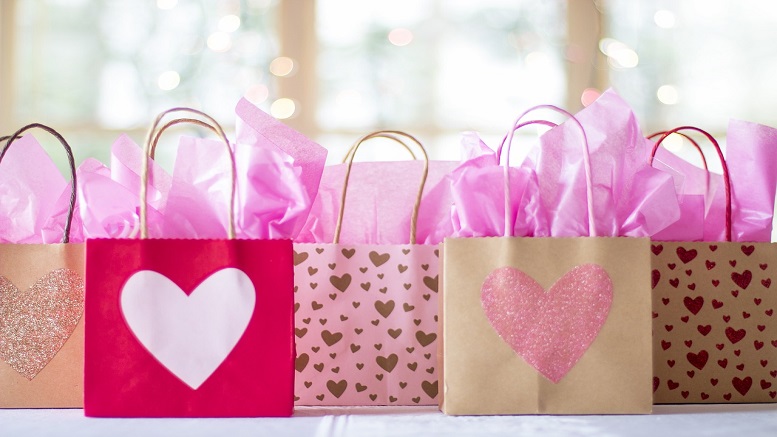 This time next week it'll be Valentine's Day – or, as it's also known, Singles Awareness Day! Have you started thinking about what you're going to do for your other half to show them how special they are? Well whether you'll be celebrating Valentine's Day or not, we think it's always interesting to find out what couples are buying for each other. So, we've done some Valentine's Day related research and have seen some interesting results.
We've found that there's been a 20% increase, compared to last year, in people looking for 'Valentine's Day Crafts' online – this suggests that more people are choosing to make their own gifts this year. We think this is great as it's a brilliant way to save money and not over-spend on Valentine's Day. It also takes a lot of effort to craft your own gift so your partner is sure to really appreciate it.
The most popular gift items this year seem to be candy rather than chocolate (which was a lot more popular last year), and Valentine's Day cards rather than flowers – maybe people don't want to go with the cliché of buying flowers for their loved one? We've also seen a 20% increase in people looking for "days out" for Valentine's Day which suggests many people are thinking more about making memories by doing something lovely rather than buying something material for their partner. However, there's been a 25% decrease in people looking for "Valentine's Day dinners" compared to last year – are people looking to do something more fun and adventurous for their other half this year?!
There will still be many people that like to buy a gift for their loved one for Valentine's Day and we've seen some interesting results from our research regarding the most popular brands people are looking for. Jewellery is always a great gift and we've seen a 19% increase in people looking for Pandora items, and a 9% increase in people looking for Swarovski products. The other most popular brand this year seems to be Victoria's Secret, with a 16% increase on last year!
No matter what you're planning for Valentine's Day, just remember to enjoy the time you spend with your other half. We'd love to know what you'll be doing this time next week so leave us a comment below…