Why is Qmee the best survey site out there?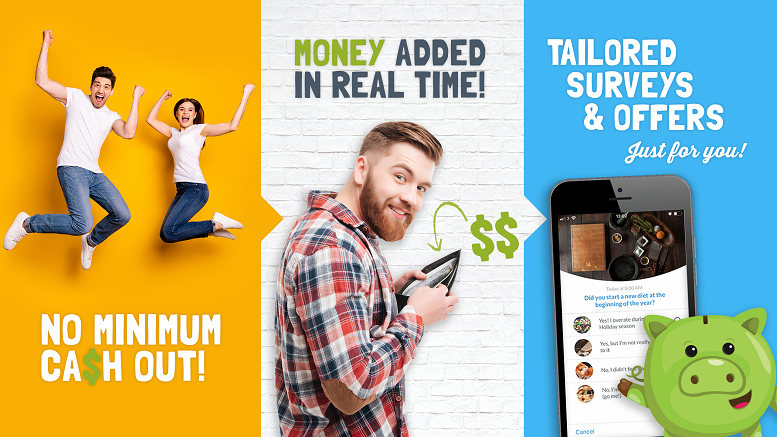 How are you supposed to choose which survey site to use when there's SO many different ones to choose from?! It's a tough question to ask, and a tough choice to make… but this is where we come in to help – Qmee is the best survey site out there!
"Of course you're going to say Qmee is the best survey site"… Yes, we know this is what you're thinking right now, but after reading through everything Qmee has to offer (that no other survey site has!), we're sure you'll agree…
♥ Surveys Tailored For You
As soon as you sign up to use Qmee, you're asked to complete your survey profile. This is so we can provide you with surveys that are specifically tailored to you and your profile. The more tailored the surveys, the more interesting, fun and relevant you'll find them. This also means you are more likely to be able to complete the survey and receive the reward!
Many other survey sites will send you any surveys they have, and when this happens, you'll see lots of your surveys getting declined because your profile isn't right for the ones you're being sent.
You're also given the option to update your survey profile information as and when you need to. This is so you can ensure all of your information is correct. This will allow you to take part in more surveys. Keeping your profile up to date is the best way for us to be able to find the most relevant surveys for you.
♥ Rewards Added in Real Time
For any survey you successfully complete, you'll receive the reward straight away! There's no waiting around for your reward like there is when using a number of other survey sites – your reward enters your piggybank and stays there until you're ready to cash out.
♥ Cash Rewards
With Qmee, your rewards are cash. That's right – not points or swag – proper cash that's added to your Qmee account in real time. Why use a survey site where you earn points when the option to earn real cash is right here with Qmee!
♥ No Minimum Cash Out
Yes, you heard correctly! There's no minimum cash out amount so you can cash out your rewards to your PayPal account at any point (even if you want to cash out just 5c/5p).
You don't need to wait until you've earned $5/£5 or $10/£10, like you do with most other survey sites, just link your PayPal account and cash out as soon as you're ready.
If you don't fancy cashing out to PayPal, choose a gift card or donate your rewards to one of the charities we work with.
♥ Survey Bonus Rewards
When you spend time on a survey that you're unable to complete due to not qualifying, or the survey provider has enough respondents, we often reward you with a small bonus whenever we can to say thank you for your effort! If you receive a bonus reward for an unsuccessful survey we'll add it straight to your piggybank.
We do all we can to stop you being unable to complete a survey, but we rely on partners to provide you with surveys so it's often outside of our control – this is why we choose to give you a bonus reward when we can (which is more than lots of other survey sites do).
♥ Qmee Survey Streaks
You can increase your survey rewards when you maintain a streak of 5 consecutive days. You can do this by completing surveys (or answering our daily poll). Your reward increase will be available for as long as your streak is active and will be shown next to the original survey reward. Do you know any other survey sites that give you the chance to increase your rewards?!
♥ Searching & Shopping Online
As well as earning rewards by taking surveys, Qmee also offers cash for searching and shopping online. The Qmee browser app allows you to earn while you search on your favorite sites and engage with your favorite brands.
♥ Cashback Offers, Deals & Coupons
You can also earn cash rewards with Qmee's cashback offers – our hand-picked money earners! Whether you're looking to change your internet provider, buy a new phone, or even start enjoying a weekly meal plan, with these specially chosen cashback offers you'll be getting a free cash reward at the same time as doing something you were going to do anyway – it's a win-win situation! You can also save money (as well as earn it!) by using Qmee's deals and coupons for some of the brands you love.