5 Black Friday Shopping Tips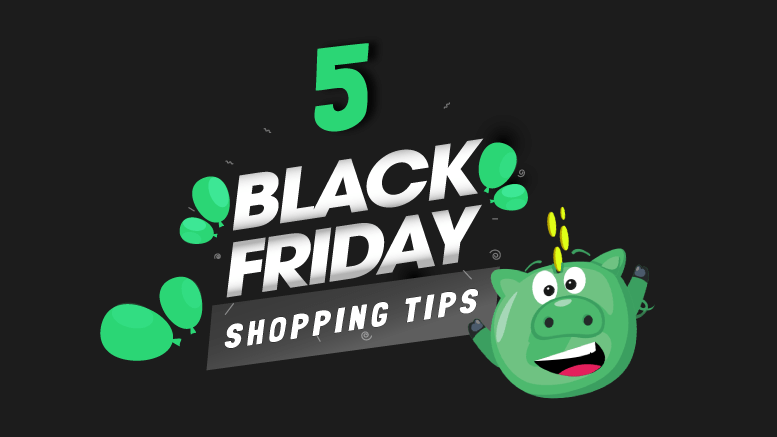 Black Friday can be a truly hectic experience, but with these 5 Black Friday shopping tips, you should be able to avoid the potential ducking & diving around people that are seemingly midway through a lifelong tug-o-war for a discounted George Foreman grill in-store, or clicking 'checkout' online, so fast that your fingers generate enough heat to keep your entire home warm for the winter home!
Hopefully your experience isn't quite as heated, but it can be stressful nonetheless. We hope that these 5 Black Friday shopping tips can help you circumvent these natural stresses!
#1 Check the store policies
It's always worth checking store policies when shopping regularly, but this is more so the case when shopping during Black Friday or any other holiday. This is because the policies for different stores can vary anywhere from return policies to price-matching policies.
You should always check that you're able to return your items within the time window you would normally from that store. This also applies to whether or not the store even price-matches during the holiday.
#2 Research your desired items
Researching the items that you're wanting to place in your basket is super important for two main reasons:
You should know the price history of the item you want, so that you know whether or not the deal is actually worth it or not. Then you can determine whether you can wait a little longer to get it for less.
You should know the history of the brand too. If you're buying items from an unknown brand that seem too good to be true, it's worth knowing whether that is indeed the case.
#3 Create a wishlist
One of the most important rules for shopping on Black Friday is remaining level-headed! First things first, create a wishlist that you can use as a guide for the items that you want, rather than going in blind and leaving with a shopping cart filled with random items that you may or may not have a use for.
#4 Don't neglect social media
Don't fret, this isn't our opinionated take on whether or not you should use social media in general (that's your choice – you do you!). However, regardless of whether you're an avid user or not, it's always worth keeping your eyes peeled on the social media accounts of the brands/stores that you wish to purchase from, as they may promote items that would've otherwise missed.
#5 Be aware of the tech life-cycle
In most cases, technology companies release their products on a one-year cycle, so, providing you're looking for the latest & best version of that item, you may find yourself having to wait a few months to get the latest gadget.
Inversely, In spite of the best efforts made by tech companies' to sway your focus towards their latest edition, you could find that the forgotten device(s) of the previous year(s) could still be perfectly adequate for you, and may even be on sale.