5 Money-saving Fast Food Chain Hacks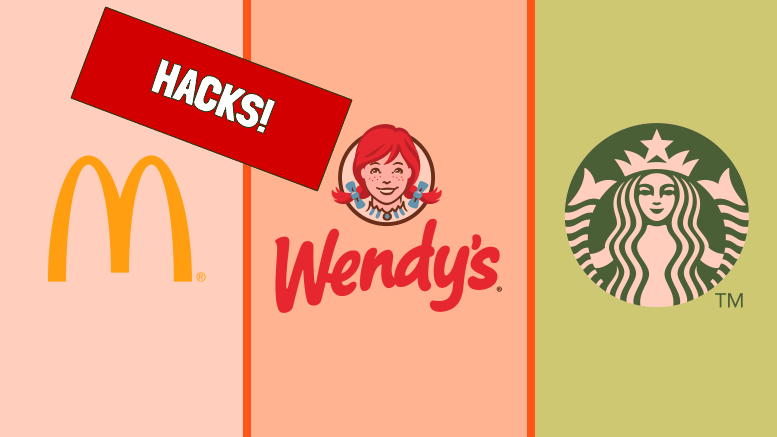 By a show of hands, who doesn't like to save extra money? Anyone… anyone? Nope, didn't think so! You shouldn't have to stop saving your dollars just because the items are already low-cost, you should save, save, and save again wherever you can! With these 5 money-saving fast food chain hacks, you'll be able to cut the costs on a variety of items!
So, what are you waiting for? Let's get saving!
#1 – McDonald's Budget Big Mac
Okay, strictly speaking it's not a Big Mac, but for a difference of up to $2 USD, it's pretty darn close!
It's a simple process, all you want to do is order a standard McDouble and ask for extra lettuce & Big Mac sauce instead of ketchup & mustard. That's it!
#2 – Chick-Fil-a – Ice cream toy swap
A lesser-known fact about Chick-Fil-a is that not only do they have a kid's meal (which includes 5 chicken nuggets, small fries, a drink, and a toy and sits around $5.15 USD), but you can also substitute the included toy for an ice cream in a cup, at no extra cost!
#3 – Starbucks – Budget Iced Latte
Order two shots of espresso, over ice in a Grande cup. Then, walk to the milk bar and fill your iced espresso with free milk from the milk bar. It's as simple as that! If you want a flavored latte, simply ask for 3 pumps of your desired syrup, and voila!
Tip – A Caramel Macchiato is 2 pumps of vanilla and added caramel sauce
#4 – Wendy's – Budget Cheese Fries
Simply order the 'Baconator' fries and ask the staff to leave the bacon off, and for an unknown reason, you will receive the regular cheese fries at a cheaper price than if you'd purchased them outright!
#5 – Burger King – Frings
We all know it can be a difficult decision deciding between getting fries or onion rings, but don't worry, you can have both for the cost of one! If you order fries and ask the staff to do half fries, half onion rings, they'll happily do it!