Black Friday: Pandemic buying!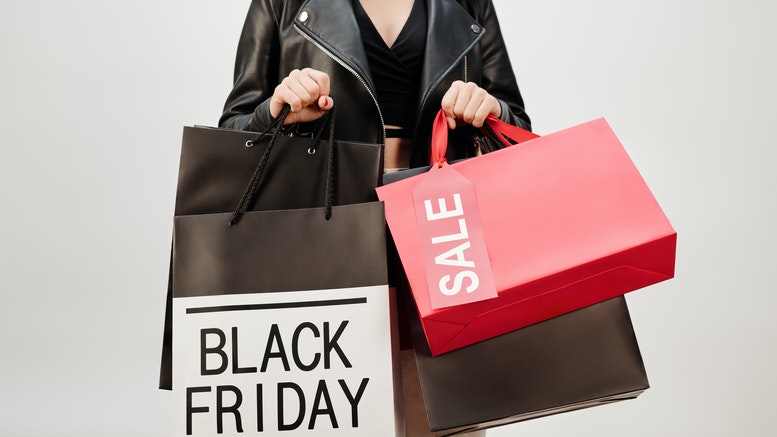 With Black Friday just around the corner, it's time to start planning our shopping tactics. If you're a seasoned Black Friday shopper, and annually leave the store with a TV on your shoulder like a Walmart-brand Robin Hood, then you might think you have it all figured out.
But, this year, you might need to come back to the drawing board. As we all know, these last few years have been different (hint: global pandemic). All other areas of our lives have had to adapt, so our shopping habits might need to as well.
One big issue we've had to contend with throughout the pandemic is supply issues. This will likely be the same during Black Friday. But, not to worry – we have some tips that could help ensure you don't miss out!
Write a Black Friday Shopping List
The key to the best Black Friday haul has always been preparation. This year is no different in that respect. That is why you need to literally go back to the drawing board and write yourself a list. Whether you're looking to get all your Christmas shopping done, or just looking to grab some bargains on tech, it's vital that you know exactly what it is you're looking to buy.
Along with this list, have some notes on where your products will be stocked. This way, if the moment comes and a store is sold out of a certain product, you have a plan B. Maybe even a plan C, D & an E – we're not judging.
Start Shopping Early
Another good way to ensure you avoid supply issues is by starting your Black Friday shopping early! Lots of retailers start their Black Friday deals weeks before, or hold pre-Black Friday sales – this is a great time to beat the crowds and go grab yourself a bargain whilst you still have the luxury of choice.
Here at Qmee, we have found lots of early bird deals that you can use to do your Black Friday shopping early. Check out our deals page to browse the many retailers that we have coupons for!
Shopping Online
Another problem that you might encounter is that you want to be able to avoid the crowding that can happen at Black Friday sales. That can be pretty stressful without a global pandemic that's been telling you to walk around in a hazmat suit for the last 18 months. So, a great way to avoid this is by doing it all from the comfort of your own home.
You can make the most of Black Friday online shopping by collecting coupons. These will be essential in making sure you grab a great bargain or two, but retailers also run promotions on delivery, so bag yourself a nice percentage off and some free next day delivery! Keep an eye on that Qmee deals page – we'll have plenty more Black Friday deals and delivery discounts dropping for you soon!
Read our blog on how to find the best shopping deals online if you want to learn more tips for hunting down a bargain!
Shopping In-Store
If you can't, or don't want to shop online this Black Friday. We've also got you covered with some tips for getting those bargains! Remember that list? You need to have a solid list of stores that you're going to visit, so you don't waste valuable shopping time travelling to and from different malls or outlets.
We not only need a route between stores, we also need to know our routes within the store. These shops can get busy, and so if you want to get in, get your stuff and get out, you're gonna need to scope out your shops before the day (cue the James Bond theme tune). By doing this, you avoid wandering around looking for items in a busy store.
Takeaways
So, there you have it. Those are our top tips for Black Friday shopping in 2021. This year looks different to before, but there are still the usual great deals, so go and make the most of them!