Budget Travel Hacks: How to See More for Less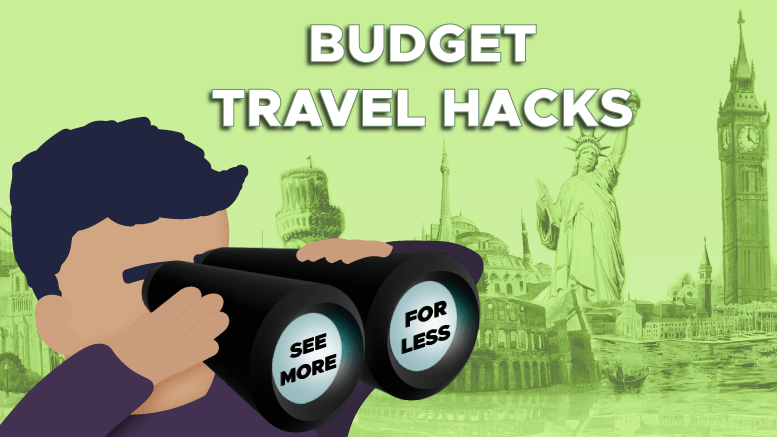 If you're looking for ways to stretch your travel dollars and see more of your destination for less, you've come to the right place! Coming right up, we've got some budget travel hacks that will help you travel like a pro without emptying your wallet!
Whether you're a penny-pinching penguin or a frugal flamingo, these tips will help you make the most of your money and minimize your expenses. So, let's dive in and explore how to see more of your destination for less with these budget travel hacks!
Getting Around
Getting around can also be a major expense when traveling. However, there are plenty of ways to save money on transportation. One way is by using public transportation, such as buses or trains. These options tend to be cheaper than taxis or rental cars and can also offer a more authentic experience.
Another way to save money is by walking or biking. Many destinations offer bike rentals or have bike share programs, which can be a fun and eco-friendly way to see the sights. Plus, walking or biking can allow you to see more of the local area and discover hidden gems that you might miss when driving.
Maximize Your budget:
When you're traveling on a budget, it's important to make the most of your money. One way to do this is by prioritizing your spending. Decide which activities or experiences are most important to you and allocate your budget accordingly. This might mean skipping expensive restaurants or staying in more affordable accommodations so you can spend more on experiences.
Another way to maximize your budget is by taking advantage of free activities. Many destinations offer free walking tours, museums, and other attractions that can help you learn about the culture and history of the area without spending a lot of money. You can also explore local parks and nature reserves, which often have stunning scenery and are completely free to visit.
Connect with the Locals
Finally, connecting with locals can be a great way to see more of your destination for less. Locals can offer insider tips on affordable restaurants, free activities, and off-the-beaten-path attractions. You can connect with locals by staying in homestays or Airbnbs, taking a cooking class or other cultural activity, or simply striking up a conversation with someone at a coffee shop.
By using these tips, you can see more of your destination for less money. With a little bit of planning, creativity, and willingness to step outside of your comfort zone, you can have an unforgettable travel experience while still staying on budget..
Go Off the Beaten Path
One of the best ways to see more of your destination for less is by getting off the beaten path. While popular tourist attractions can be expensive, there are often plenty of hidden gems to be discovered. Take a walk through the local neighborhoods, visit small museums, or explore local markets to get a taste of the local culture and save money at the same time.
You can also consider taking day trips to nearby towns or attractions. These destinations may be less crowded and offer a more authentic experience, while still being affordable. You can save money by taking public transportation or renting a bike to explore the area.