Celebrating St. Patrick's Day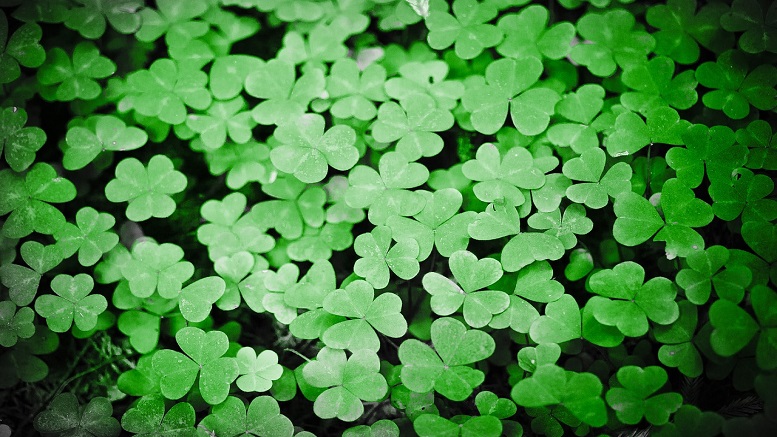 Next week, people throughout the world, Irish and non-Irish alike, will be celebrating St. Patrick's Day. The cultural and religious holiday is celebrated every year on the 17th of March, and is named in honour of the Patron Saint of Ireland. The festival celebrates Irish heritage, culture and traditions, with many people enjoying food, drink and all things green throughout the day.
There's a number of things associated with St Patrick's Day and the celebration that surrounds it – some are old Irish traditions and are directly related to celebrating the Patron Saint of Ireland, and others are more recent such as being Irish for a day! Take a look at these ideas for things you can do to join in on the day…
Go green – the great thing about this holiday is you're free to go as subtle or as wild as you like; from wearing a plain green t-shirt for the day, to dressing like a leprechaun, the easiest way to join in the fun is to go green with what you wear! Even if you're working on St. Patrick's Day you can still get in to the festive spirt by incorporating a little bit of green to your work attire – why not wear a shamrock-dotted tie or even just some green socks and undies.
Try some Irish food – there are a number of traditional consumable goods that have come out of Ireland; corned beef, lamb stew and soda bread to name just a few. And don't forget, potatoes are about as Irish as you can get and are one of the main parts of the Irish diet. In Ireland, the day is usually celebrated by eating food such as pink bacon or savoury roast chicken but there are many other traditional Irish dishes you can try such as sausage and mash potato, colcannon, boiled ham and cabbage, stew, boxty, Shepard's pie, potato bread and black pudding.
Attend a parade – if you can't make it to the 5-day festival in Dublin, Ireland (which will probably be the case for most of us!), why not check out what celebrations are happening in your local area? Many parades feature local dance troupes, marching bands, gymnast and musicians in addition to spectacular themed floats and brightly costumed participants. Enjoy a parade as a spectator or contact your local parade organization committee if you want to be more involved.
Go to an Irish bar – many bars and pubs absolutely love St. Patrick's Day as it's one of the few holidays known for a marked increase in alcohol consumption (especially Guiness!). You may find special prices on draft beer, green cocktails and food, as well as a festive St. Patrick's theme in your local bar/pub. Why not get some friends together and go on a bar/pub crawl – it'll be a great way to explore the local bar/pub scene, especially if there are some Irish bars in your area.
Throw a party – if you aren't a fan of your local bar scene but still want to celebrate, you can always invite some friends over and have a St. Patrick's Day themed party at home! Grab some decorations from your local store, ask everyone to wear green on the day, make sure you have lots of traditional Irish food and enjoy the day/night with some beers. In Ireland it's common to have a get together with your family for St. Patrick's Day so maybe you'd like to do that this year as well.
We'd love to know what your plans are for St. Patrick's Day this year, or what you traditionally do on the 17th March, so leave us a comment below…