Enjoying Halloween (some last-minute ideas!)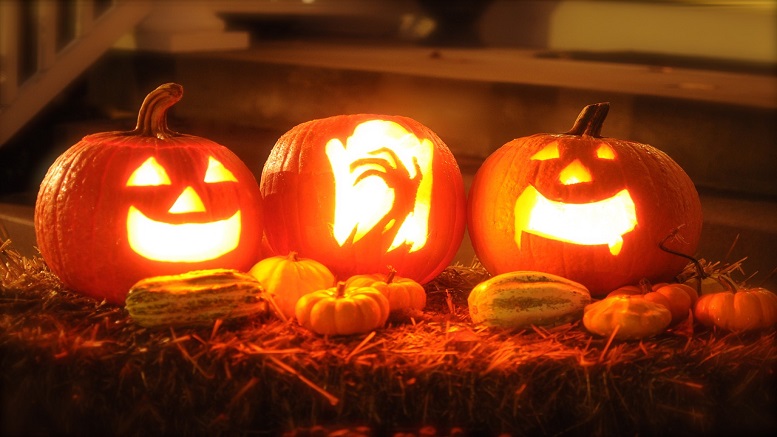 There's only two days to go until Halloween and things are have gotten pretty spooky – the decorations are up, pumpkins are being carved and Halloween themed treats have been bought, baked and put near the front door in preparation for visits from trick or treaters.
Have you made plans for the 31st yet? If not, don't panic! We've thought of a few fun things you could on the day and throughout the evening of Halloween that'll keep you and the children entertained…
Enjoy a scary movie night – if you aren't one for throwing parties or going out on Halloween, why not have just a few friends over and have a night of watching scary horror films. Grab a few bags of popcorn from your local store, make mugs of hot chocolate and you'll be all set for the evening. Loads of old scary movies are shown on, and around, Halloween so you'll be spoilt for choice.
Throw a last-minute party – everyone loves attending a Halloween party so why not be the one to host it? There may be a lot of people in the same boat as you and who haven't made their Halloween plans yet – by throwing a party, you're keeping everyone entertained and helping others make their plans! To keep the cost down, ask everyone to bring some food and drink along with them – that way, no one will have to spend too much. You can get cheap decorations to make your home look spooky for the evening and ask everyone to come in a costume to make it even more fun.
Make jack-o'-lanterns – who doesn't love the magic of a glowing pumpkin lantern brightening a dark October night? Carving pumpkins is a really fun activity that all the family can get involved with. Pumpkins aren't expensive so you could buy one for each family member and have a competition to see who can carve the scariest face out of their pumpkin! Remember, you can use all of the pumpkin that you've scraped out in soups and pies so nothing will go to waste.
Bake Halloween treats – if you're staying in for the evening, you're bound to get a few trick or treaters knocking on your door. Instead of doing the norm and buying candy to give out, why not make your own treats to give to the kids? Pumpkin cookies, Halloween themed chocolates and scarily decorated cupcakes are just a few things you could make – have a look online for some great Halloween themed recipes.
Create costumes for the kids – if you have children that are young enough to go trick or treating, why not make home-made Halloween costumes for them? You'll save a fortune as fancy dress costumes can often be expensive but the bits and bobs you'll need to make your own costume won't cost much at all. The kids will love getting involved and being able to say that made their own costume, no matter what it is.
Creating your own ghost hunt, face painting, trick and treating with your kids… there's so many things you could do to have fun on Halloween, we've only named a few! Whatever you decide to do, we hope you have a great time.