Why smart home improvements are a worthy investment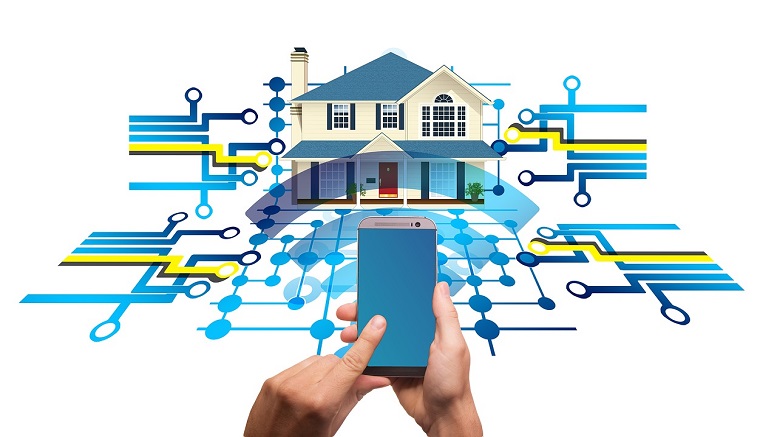 Although homes have a fixed physical address, it doesn't make them permanent. From the interior to the exterior, most homes don't see a life without some type of update. Home remodels or renovations are common across the board—whether you are purchasing a fixer-upper purposefully, house flipping, or a long-time homeowner looking to make some upgrades.
Whatever the case may be, if you're going to invest in a home improvement project, you ought to get your money's worth. Perhaps this is why current trends reveal nearly half of renovators today are including smart home technology in their home improvements. From the safety and security features to convenience and enjoyment factors—and not to mention time and money capabilities—we're here with the why's and how's behind smart upgrades for your next home improvement plans. Work smarter, not harder, right?
Enjoyment Factor…
First things first, smart home features make living in your home more enjoyable. So, how do you incorporate smart tech into your home? You can make small improvements or upgrades, or decide to remodel a room (or multiple rooms) to integrate smart features.
The National Association of Remodelling Industry (NARI) reports that seventy-five percent of people feel a sense of accomplishment when completing a remodelling project. This sense of enjoyment, which stems from improved functionality and livability within the home, is a driving factor for why people remodel at all.
Home remodelling projects…
When considering home remodelling projects, think about improving rooms that you spend a lot of time in—like your kitchen. A kitchen remodel can recoup dollars and a lot of joy. In fact, in the same report by the NARI, a complete kitchen remodel landed third on the enjoyment factor list.
Whether you want to remodel for your own enjoyment, or for prospective owners, a kitchen remodel is worth the investment and time. When you decide on remodeling your kitchen, whether it be a small kitchen remodel or a large one, it's going to cost some money. As a homeowner, it's important to understand and consider the average kitchen renovation costs, even before including the cost of smart home integrations.
Once you know your base budget, you can get an idea of what it will cost to add on smart home features, and where you should allocate funds to support your vision. A good place to start is with new appliances. Certified energy-efficient appliances are smart purchases, as they benefit both homeowners and the environment.
Innovative Appliances…
Why buy new appliances? They can save you money in the long run by lowering your energy bills, they improve functionality and efficiency in a home, and if you're in the market to sell, these smart upgrades can even attract potential buyers!
You can even have fun with the latest kitchen tech, as many new gadgets are connected to the internet. Smart fridges help keep families organized, enhance cooking skills, and provide entertainment while chopping vegetables or trying to keep the kids busy. Samsung refrigerators are a great choice, as they help you customize your family's needs and organize your weekly schedules—this smart feature can add a lot of joy to your family and home!
Security, convenience & savings…
Investing in smart technology can keep you, your family, and your home safe. There are many advantages of incorporating smart home automation into your home, making it a great use of your money.
Home automation systems…
Home automation systems have smart, automated features that simply make your life easier. Who doesn't want to be able to control the temperature, dim lights, lock doors, all from a smartphone? Home automation systems (like this one here) allow you to easily manage household tasks within one app, from anywhere.
Along with convenience, home automation can help you live more sustainably. Some systems monitor your thermostat so the temperature remains comfortable but still conserves energy—thus saving you money on utilities.
Smart doorbell cameras bring peace-of-mind and allow you and your family to always know who is at the door. Look for a system that combines all your must-haves in a smart home. The advantages of smart home technology are only getting smarter, and you can make your life significantly more convenient by integrating them within your home.