Funniest Amazon reviews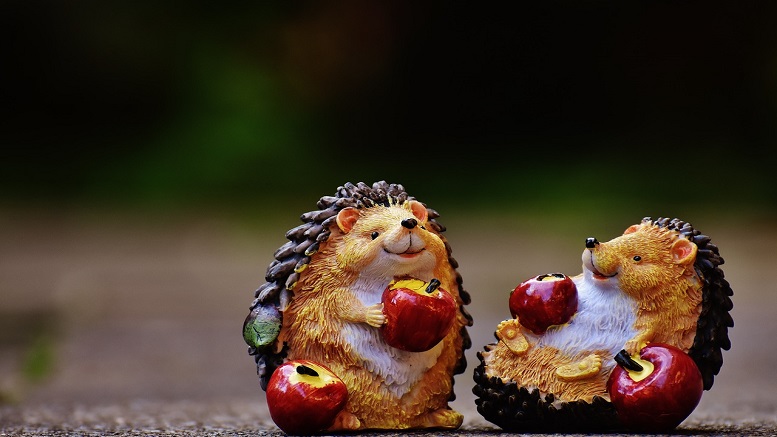 Some people on the internet think they're comedians. There are so many examples of users 'doing a funny', but nothing is quite as funny as some of the Amazon reviews we've seen over the years. Here are just a few of the Amazon reviews that made us chuckle – if you've found anymore let us know in the comments!
Hutzler 571 Banana Slicer
Q:"I bought one of these and from the day I set it down in my kitchen, my bananas have stopped talking to me. What now?" NY Guy
A:"The bananas are jealous. You have brought a shinier, more sizable banana into the house. They see it is not like them and don't understand why. Give it time, they will come around" Katie
A:"Try facing the slicer away from the bunch. Directly facing the bunch is taken as a sign of aggression and could be the reason." Andrea A.
"I don't know what I would do now if I did not have one. My family is thinking of having me committed. All I do all day is slice bananas. I buy them by the truck load now and sit in the kitchen and peel and slice bananas. Its an addiction. is there a crisis line I can call. someone please HELP!!!" Debbie Carrell
"With all due respect, I would like to recommend that Hutzler tweak its ingenious design and create a kindler, gentler set of banana slicers for the real world, in various sizes: tiny (for those little mini bananas you get in tropical countries), small, medium, large, extra large, and humongous.
Once this subtle discrimination against the non-perfect banana comes to an end, we can move on to figuring out how to slice open a butternut squash." A reader
BIC Cristal For Her Ball Pen
"Someone has answered my gentle prayers and FINALLY designed a pen that I can use all month long! I use it when I'm swimming, riding a horse, walking on the beach and doing yoga. It's comfortable, leak-proof, non-slip and it makes me feel so feminine and pretty! Since I've begun using these pens, men have found me more attractive and approchable." Tracy Hamilton
"I am a man and I mistakenly used the BIC Cristal For Her Ball Pen. I recently grew a pair of breasts and found myself watching Sex and the City. I'm not complaining about the breasts but the emotional roller coaster from Sex and the City is effecting my daily life." Whitey
"Don't be fooled by the packaging – apparently it is not a "proper present" for the woman in your life. Who knew." R.Melman "RM"
Katie Price and Peter Andre – A Whole New World
"And in the bleak times that surely follow, we can no longer rely on these star-crossed lovers to brighten our ordinary non-celebrity lives – but we still have the things that they left behind.
This record stands for something beyond music – it is a totem of innocent love before it was broken. It is a reminder of how we all felt when we first fell in love.
We still use it in the Accident and Emergency ward at work as an alternative anaesthetic; it's cheap, and it renders the unsuspecting patient motionless and numbed. Thankyou Peter and Katie. For everything." L.Hennessy
"It's hard to review this album as there are no languages on earth capable of forming an assmeblance of words befitting of the sheer life-affirming radiance of this 'musical recording'. However, as with any story of such a Shakespearean quality, tragedy befell these two young lovers. As swiftly as their love was forged, so too was it viscously taken away by a cross-dressing modern day gladiator, plunging a nation (nay; world) into a state of unfathomable depression." Matt Wilkinson
How To Avoid Huge Ships – Captain John W Trimmer
"Read this book before going on vacation and I couldn't find my cruise liner in the port. Vacation ruined." Dan
"Reading all these reviews leads me to believe that most of them are made up with the writers having not actually read the book. By doing this they have increased the danger of big ships doing what they do, like floating in the water and making huge waves that disturb things." J Dame
"Captain Trimmer's steps for avoiding huge ships are too vague. I just can't seem to get the hang of it. SO FRUSTRATING!" Lloyd W. Miller
Accoutrements Horse Head Mask
"I purchased this mane-ly for anonymity, but instead it was a night-mare that saddled me with un-bridled panic." George Takei
"This mask imbues the wearer with super-human abilities. The power to make everyone around you feel awkward and uncomfortable being first among them. After wearing the mask for several days my identity was consumed and replaced. There is only the horse now. Best purchase I ever made." R.L.R.
"It is day 87 and the horses have accepted me as one of their own. I have grown to understand and respect their gentle ways. Now I question everything I thought I once knew and fear I am no longer capable of following through with my primary objective. I know that those who sent me will not relent. They will send others in my place… But we will be ready." ByronicHero