Help make a difference – make your nose red for Red Nose Day!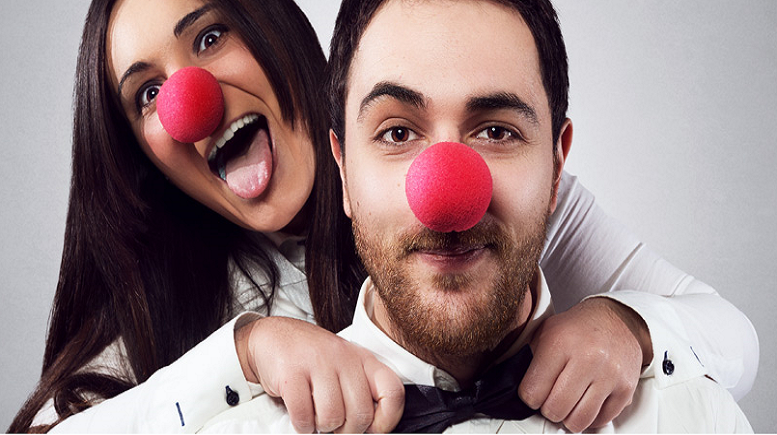 It's that time of year again; here in the UK Comic Relief's Red Nose Day is taking place next week, on Friday 13th March, and here at Qmee we couldn't be more excited!
As you might know, our users have the option of donating their Qmee rewards to the charities we partner with. So when Red Nose Day comes around we, the Qmee team, do everything we can to help support the Comic Relief charity. We've got our red noses ready and waiting!
Comic Relief's vision? "A just world, free from poverty". People all over the world are united around this vision which is how £950million has been raised over the past 30 years – an amazing achievement! A small donation is still a donation, and still makes a huge difference to those that Comic Relief are helping. From education and HIV in Africa, to mental health and domestic violence in the UK, the donations Comic Relief receives through Red Nose Day go towards changing the lives of individuals and communities that are in desperate need of our help.
So what can you do to help? Why not join in with the fundraising fun!
Here are five great fundraising ideas for you to get involved with for Red Nose Day:
The Great Red Nose Day Bake Off – encourage people in your community to join in a bake sale. Make it in to a competition as we know people like a bit of competitive fun every now and again! Why not sell tea and coffee alongside the homemade cakes to raise even more cash?
Give Something Up – could you give up chocolate, turn off Eastenders, keep away from Twitter or stop using your mobile for a week in aid of a good cause? See how much you can raise through being sponsored to do so.
Comic Relief Has Talent – hold an X-Factor, Britain's Got Talent or The Voice style talent show! Set a fundraising target and sell tickets to your show to reach it. You could even find a few people to make up a panel of judges! Who would be your Simon Cowell?
Work in a Onesie – why not get your whole workplace to get rid of their work clothes and take part in a 'dress-down-day'? It might be best to make it a Friday… just in case no work gets done!
Be a Good Sport – take part in a sporting challenge that you know people would love to sponsor you for! Running, swimming, skipping, football… you can turn any sport or exercise in to a challenge for Red Nose Day.
But if you don't have time for any fundraising, simply cashing out your Qmee rewards to Red Nose Day adds to the cause and helps make a difference to many lives and communities. You will find Red Nose Day as one of the charities you can give your rewards to on the Donate to Charity page.
We'll have our red noses on next week, will you?