Money saving ways to enjoy St Patrick's Day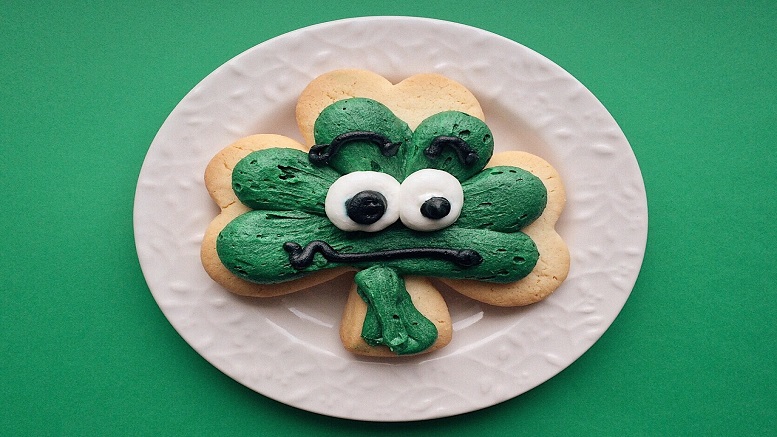 Whether you're fully Irish, have Irish descendants or just like the colour green (like we do!), St Patrick's Day is always great to be a part of! Celebrating the life of the Patron Saint of Ireland has become a day full of festivals and fun that the whole family can get involved with.
You may be thinking it's not always easy to join in with the fun when you're trying to budget for other things, because "fun" often means spending money, especially if you have kids that want to join in too.
However, we disagree! There are plenty of ways to enjoy St Patrick's Day in a cheap and cheerful way, so you won't miss out on any of the fun but also won't have an empty wallet at the end of the day. You could even use some of your Qmee rewards!
What could you do to get in the spirit of St Patrick's Day that won't cost you a fortune? Here are some ideas to get you started!
Bake – the ingredients for home baking are very well priced (in other words, cheap!) and baking is always a great way to get the kids involved. Cupcakes, biscuits, brownies… almost anything sweet that you bake can be decorated with a St Patrick's Day theme. Why not try creating some shamrock shaped biscuits and covering them with green, white and orange icing? Some basic chocolate cupcakes topped with green, mint-flavoured frosting? Or, if you're feeling brave, a sponge cake in the shape of a leprechaun's hat!
Eat & Drink – everyone knows that the drinks' of St Patrick's Day are the Irish tipples Guinness and Baileys (adults only of course). Going to the pub for drinks or a family meal often ends up with you spending a lot more money than you had planned to. So why not buy some Guinness and a bottle of Baileys from your local supermarket and incorporate it in to your St Patrick's Day dinner at home! Guinness and onion soup with an Irish cheddar crouton to start? Irish beef stew for the main? Baileys flavoured ice cream for dessert? Sounds good to us!
Decorate – if you're creative, why not make some St Patrick's Day decorations for your home to surprise the family? There will be plenty of bits and pieces in your local arts and crafts store that you could use. You could even decorate yourself – paint your nails in the Irish colours, wear an orange leprechaun beard for the day or get the face paint out for some shamrock style face painting.
You can even get involved by doing something small – just picking out your favourite outfit that incorporates the Irish colours means no extra pennies need to be spent at all!
Let us know what your plans are for St Patrick's Day and how you're going to join in with the celebrations.