Honeymoon on a budget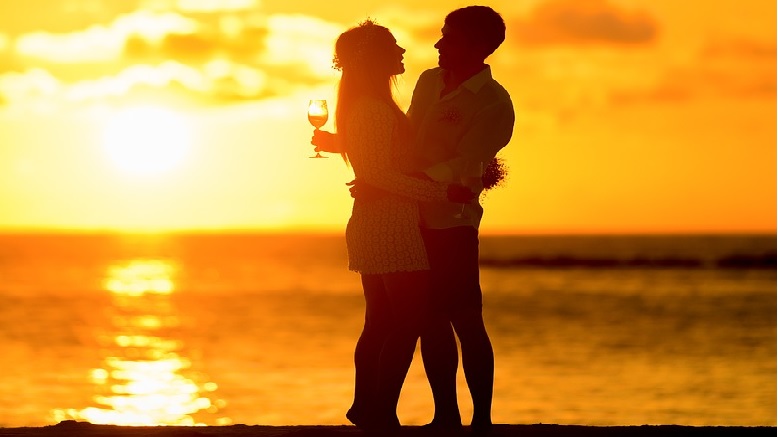 Sandy beaches and blue skies, a beautiful hotel, delicious food and cocktails, a week of absolute bliss as a newly married couple – this is what we think of when we first hear the word "honeymoon". We mentioned a couple of weeks ago that wedding season has started and we gave you some money saving ideas to use when planning your wedding, because we all know how expensive they can be. But what about the honeymoon? Why is it when we first think about the honeymoon we forget about the cost and who is paying for it all – because, remember, you are paying for this part too!
All newlyweds deserve the perfect honeymoon because it's the first bit of time you'll get together, alone, after the wedding – but a perfect honeymoon can often mean a very expensive honeymoon! However this doesn't have to be the case. The "perfect honeymoon" for most newlyweds means just being together.
So, we've come up with a few ways to still get what you want when it comes to your honeymoon but without spending the rest of your life savings…
Choose the right season – no matter the destination, there will always be a high season and a low season, and of course, the low season is always the cheaper option although not always the best option. "Shoulder" seasons are right in between the high and low so they're perfect for honeymooners –the prices are lot more reasonable because there is less of a demand, but you'll still get some fantastic weather. Do your research in to the "shoulder" seasons for your chosen destination.
Fly in the week – flights are nearly always less expensive during the week compared to flights at the weekend. If you're going abroad, try to fly on a Monday or Tuesday – you could end up saving more than just a few cents/pennies!
Think all-inclusive – budgeting for your honeymoon is a lot easier if you go all-inclusive as you know exactly what you'll be spending. There are some beautiful all-inclusive resorts around the world. If you love to eat and drink whilst on holiday, an all-inclusive package will suit you perfectly as you will definitely get your money's worth!
Investigate – lots of travel agencies and holiday websites offer "honeymoon packages" but it is best to shop around to see if the package will actually save you money. If you're being offered 10 nights for the price of 7, that's worthwhile. But if the "honeymoon package" just means rose petals on the bed and a couple of bottles of champagne for an extra $250, buy your own and take it with you! Researching what you can get for your money is the best way to save money, don't settle for the first thing you see.
"We're newlyweds" – get practicing the term because if people know you're on your honeymoon, you could end up with some really special treatment! There's no guarantees, but many newlyweds have said they've been given complimentary room upgrades when mentioning to the hotel receptionist that they're on their honeymoon. Always mention the h-word when you're near the bar – any bartender is likely to offer you some free drinks. It may feel a bit cheeky but it's what being on honeymoon is all about!
There are so many little things you can do that will end up saving you a great amount of money. You could even ask for contributions towards your honeymoon instead of wedding presents if there is nothing in particular you want or need – we're sure your wedding guests would love this as it means they don't have to shop around for a present for you!
Do you have any money saving ideas for honeymooners? How about some destination ideas? If you do, leave a comment below…