How to Celebrate Halloween from Home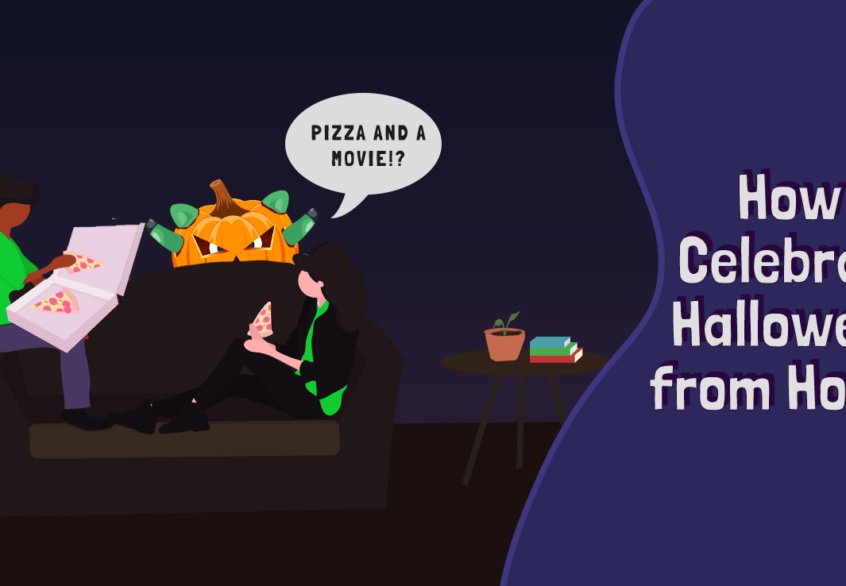 The stores are filling up with pumpkins, spooky decorations and sweet treats and we can't help but get excited! But, y'know… who says you have to leave the house to have a good time!? Not us – we've put together a few tips on how to have a fun Halloween from the comfort of your own home!
Halloween themed cinema
Create an at home cinema. Pick a variety of your favourite spooky movies and watch them together with your family or close friends. Remember to choose movies that aren't too scary, if you have kids (maybe even opt for cartoons instead). To set the creepy mood further make sure the room is decorated with some spooky decorations and everyone is in the fancy costumes.
If you aren't sure which movie to choose, take a look on sites like Rotten Tomatoes to check what others have rated them!
Halloween Hunt
Instead of going out trick or treating this year, a great alternative is creating a Halloween Hunt in your home. So if you've got kids that are staying in too, here's the plan; hide a bunch of treats in various places of your home and create a spooky map with clues for them to follow.
If you don't have kids, don't worry, we've got you covered! You can always throw some candy around the house, then hunt for it with the lights off. But, make sure to be careful, we wouldn't want you bumping your head on anything!
Spooky Dinner
Host a Halloween themed dinner. Create eerie themed dishes that are delicious and spooky. Make sure that everyone comes dressed up in their outfits to keep the mood. For some ideas on Halloween themed dishes check out our recipes!
Spooky Craft Night
If you're planning on staying home this year having a spooky crafts night is a great way to celebrate. It's fun and interactive, and if you have kids, they'll love being able to use their imagination and creativity to create crafts that you can use as decorations!
Instead of spending money on decorations, why not make your own? This is also a great way to save some money.
Halloween themed games night
There are a number of fun games that can be adjusted to suit Halloween. A few examples include pin the nose on the pumpkin and Halloween charades. Playing games is a great way to have fun at home. Get creative when planning what games to play and don't forget to come dressed up.