How to combat the cleaning challenges in your home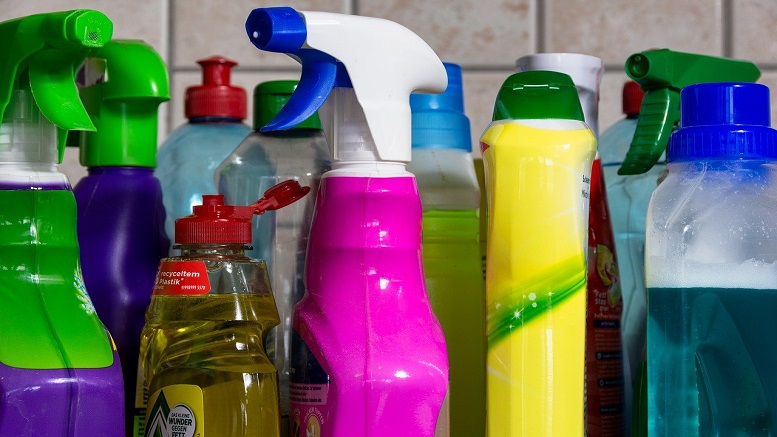 Although cleaning isn't something we all look forward to, it is so important we stay on top of it. Obtaining the right supplies, finding the time, and tackling those problem areas are obstacles we all face while tidying up. Whatever the case may be, there are ways to combat these challenges and ensure success. Keep reading for some tips to get you started!
Consistently declutter
It is so important to keep your area consistently clean. Not only will you be a lot less stressed, you will also be able to have a better handle on the space. When we let the dust and dirt pile up, it becomes overwhelming, and can make us want to avoid cleaning altogether. A common excuse – "I don't even know where to start," this will be a phrase of the past if you tidy up a little bit each day. It's also important to identify the clutter hotspots around your house and direct your attention and effort there.
Consider scheduling yourself one area per day to tidy up. Get proper storage for each room and find the items a designated home. To limit the hot spot areas from cluttering up, encourage the whole family to put things away immediately after they are done. Instilling these habits early on will prove to be successful and you'll find yourself with less of a mess.
Take advantage of apps
Our phone applications have evolved massively over the past few years. You practically have access to anything you need with just the click of a button. It is crucial that you take advantage of this! Lightening your load of to-do's will only ease this process and give you some relief when completing your cleaning chores.
With apps now delivering cleaning essentials right to your door, you won't have to worry about finding the right supplies or the time it takes to shop for them. With this new found time, look for a to-do list app to plan and schedule your day of cleaning. Use the tool to help with structure and even write up some goals for yourself.
Have fun with it
It's so important to have fun with the process. Ensuring the day is enjoyable is crucial when it comes to changing the way you think about chores. Start by creating a playlist of motivational tunes or researching a podcast that piques your interest. The hours will melt by once your main focus is shifted.
If these additions still don't help make it fun, there are other things you can do to help yourself out. For example, take breaks! Schedule out small goals with a shorter time frame. Once that time or task is done, fit in some me-time. Choose one of your favorite activities and fit it in your day to help break it up.
Keep these hacks when gearing up for your big day of cleaning. Tailoring the process to fit within your life can really change how you look at these tasks.