Is last minute Christmas shopping beneficial?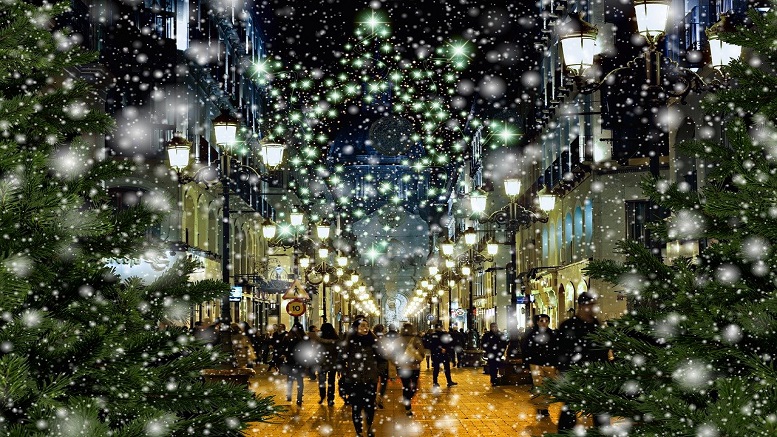 Last minute Christmas shopping – you either absolutely love it or you can't think of anything worse! This is the effect any kind of last minute shopping can have, but especially when it comes to shopping for Christmas presents just before December 25th. If you're one of those people who don't take pleasure in last minute Christmas shopping, don't worry, there's still just over three week's to go until the big day.
However, there are others who would say that last minute Christmas shopping is beneficial and enjoyable; you're more likely to get reduced prices closer to Christmas day, you don't have to spend as much time planning your shopping trips, and it's easier to buy everything, all at once, nearer to the time you actually need it. If you're an extremely laid back kind of person, or maybe not particularly organised when it comes to Christmas, you may completely agree with this sentiment – but, overall, last minute Christmas shopping might not be worth the hassle!
Here are a few big dangers to watch out for when leaving your Christmas shopping too late…
Busy high streets, higher delivery costs and low-running stock – none of this sounds fun! Leaving your shopping until last minute means you risk having to endure extremely busy high streets, malls and supermarkets as many people will be shopping for their last bits and pieces. Shopping in busy places is always stressful and time consuming, and this is the last thing you want in a time when you're probably already really busy! If you choose to escape the busy shops and buy your last minute things online, you're likely to come across much higher delivery costs the closer you get to Christmas – which isn't helpful at all, especially if you're trying to stick to a budget. And finally, no matter where you decide to shop, the later you leave it the more likely you are to miss out on getting what you need as stock will start running out, especially for the most popular items.
Overspending and blowing your Christmas budget – last minute Christmas shopping often leads to overspending as it's easy to be tempted to buy more than you need, without checking the prices, just to tick all the boxes and get everything bought. When you give yourself more time to shop, you also leave yourself more time to do research, to check which shops have the cheapest prices, which places have the best deals and you'll find it much easier to stick to your budget. It's not uncommon to overspend at Christmas, but it makes it more difficult in January when the credit card bills arrive, and you have to wait longer than usual for your next pay cheque. Avoiding this, by starting your Christmas shopping earlier, is always a great idea.
Panic, stress and anxiety – although this may sound dramatic, you're more likely to feel all three of these things by not giving yourself enough time to buy what you need for Christmas. December can already be a very busy time, whether it's work related or family and holiday season related, so the last thing you want to do is cause yourself more stress which can often lead to anxiety. By leaving your Christmas shopping until the last minute, you're likely to have feelings of panic as well. The best way to avoid all of this? Give yourself enough time to get your Christmas shopping finished and don't go with the "last minute" idea!
Luckily, we're only on the third day of December and you still have over three weeks to get your Christmas shopping started, finished and all of your gifts wrapped up! Remember to research the products you want to buy before purchasing them as you may find some great deals out there at the moment (but only if you take the time to double check). Good luck!