It's Halloween season!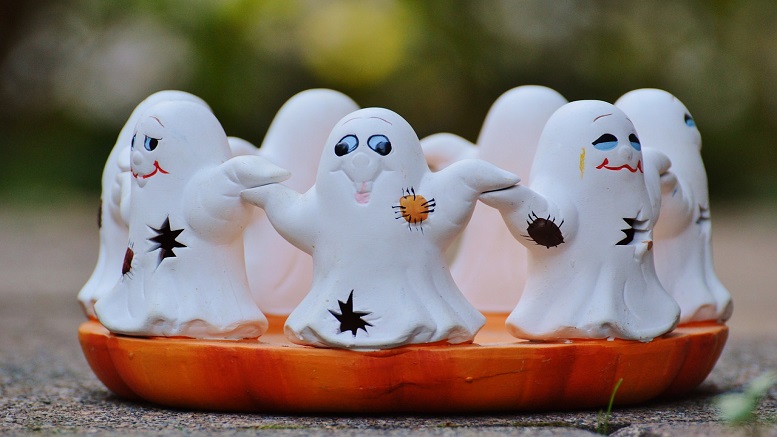 Here at Qmee HQ, we've noticed this week that many of our users are searching for things related to Halloween, which we all know is coming up at the end of the month – so we're guessing that you're already as excited about it as we are!
Trick or treating, pumpkin lanterns and getting all dressed up for a Halloween party are just a few of the reasons we love this holiday and the run up to it. There are so many things you can do to celebrate Halloween; whether you want to go all out and throw a big fancy dress costume party, or you're happy to just carve a pumpkin and keep it in your front yard, there's plenty of ways you can join in with the fun. Here are a few ideas to get you started…
Create your own ghost hunt – all you need is some scary music for the start of the hunt, some dry ice for the entrance so it looks as spooky as possible, and some candles for each person to carry. Plan the hunt through some woods or around the back alleys of your neighbourhood and tell scary stories along the way. You might need a couple of other people to help you out to make the hunt as spooky as possible by jumping out from behind a tree every now and again to scare the rest of the hunt!
Make some spooky savouries – monster burgers, witch-finger pizzas and eyeball eggs are simple to create and look fabulous on the party food table. Have a look online and you'll find lots of recipes for turning easy dishes in to fun Halloween treats. So whether you're hosting the party or just attending one, you'll have something to take along with you that everyone will love.
Carve a pumpkin – who doesn't love the magic of a glowing pumpkin lantern brightening a dark October night? Carving pumpkins is a really fun activity that all the family can get involved with. Pumpkins aren't expensive so you could buy one for each family member and have a competition to see who can carve the scariest face out of their pumpkin! Remember, you can use all of the pumpkin that you've scraped out in soups and pies so nothing will go to waste.
Go to the movies – if you don't fancy hosting a party for Halloween why don't you go to the movies to see a horror film? Lots of cinemas show old horror films throughout October in the run up to Halloween and it's always fun to get a bit freaked out whilst eating popcorn with your friends!
Face painting, trick or treating (if you're young enough!), fancy dress costume making… there's so many more things you could be doing for Halloween, we've only named a few! We'd really love to know what your Halloween plans are, or what you've done to celebrate Halloween in previous years, so leave us a comment below.