January Money Saving Tips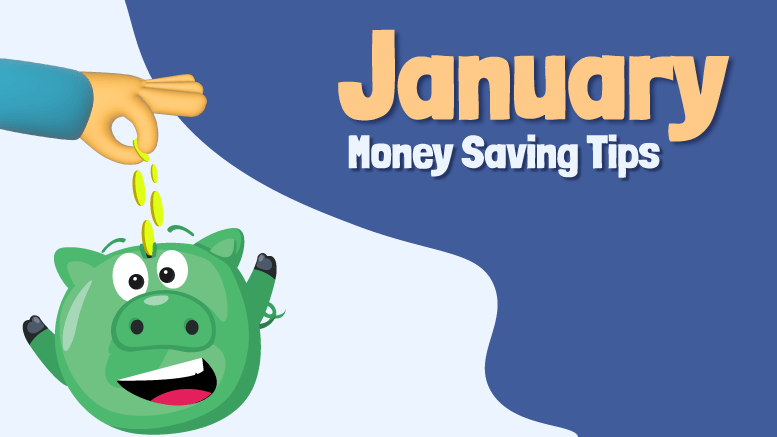 January is here, and with it comes the classic start of needing to save on the cents!. But let's be real, who wants to be a party pooper by saying no to every fun opportunity? We sure don't, and nor should you! Fear not, there's hope on the horizon! With these January money saving tips, you should be able to reach financial salvation in creative ways without needing to sacrifice all the fun!
Host a "Fancy at Home" night
Instead of going out to a fancy restaurant, invite your friends over for a fancy home-cooked meal. Get dressed up, light some candles, and enjoy a nice bottle of wine without the hefty restaurant bill! However, if you're missing the ambience of your favorite bustling restaurant, put on a 'restaurant background noise' video or playlist in the background, and then… commence the immersion!
Bonus points if you serve a super fancy dessert like a chocolate souffle!
Have a "no spend" day
Choose one day of the week to be a "no spend" day, where you don't buy anything (besides for necessities like food and gas, we know some things can't be avoided!). Challenge yourself to come up with free or low-cost activities to do on that day – you could even use some of the tips from the list here!
Learn a new skill
Instead of buying a pricey gym membership or class pass, try learning a new skill for free. There are tons of free tutorials and videos online for everything from knitting to photography to coding.
Get crafty
Instead of buying pricey home decor, try making your own! There are loads of Pinterest-worthy DIY projects that you can do at a low cost. Not only will you save money, but you'll also have a one-of-a-kind piece that you can proudly say is yours!
Movie night in
Instead of going to the movies, have a movie night in. Pop some popcorn in the microwave, snuggle up under a blanket, and enjoy one of the many streaming options available.
If the streaming options are a little too pricey, don't worry, we've got you covered! Keep an eye out on our cashback deals and you just find that you can save some cash on them!
Go for a hike or a walk
Get out of the house and enjoy the great outdoors! Going for a hike or a walk is a free and fun way to get some exercise and fresh air.
So there you have it, some fun and creative ways to save money in January! Remember, saving money doesn't have to mean sacrificing all the fun. With a little creativity and a positive attitude, you can have your cake and eat it too!