Last minute ideas for Halloween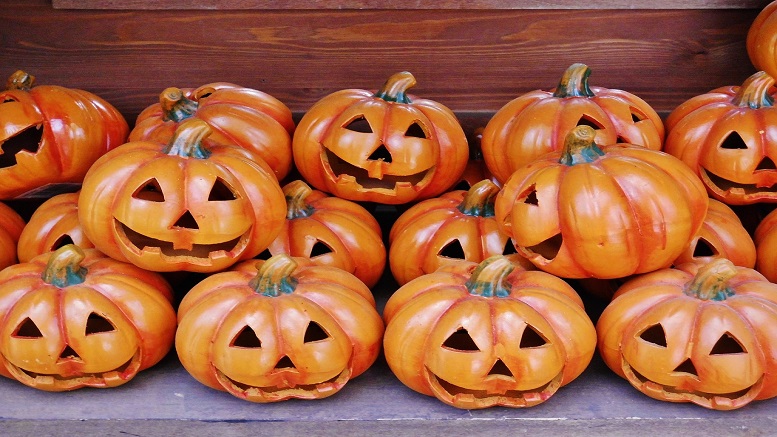 Halloween is in two days time – have you got your costume ready? If you haven't, don't panic, our friends over at Student Money Saver have got some great cheap Halloween costume ideas for you! Take a look a their article below…
It's that time of year again where witches, broomsticks and more cobwebs than spiders start to appear on the shelves of your favorite supermarket. Prepare yourself for the millions of little Minions, the continuing fascination with Frozen, and the sea of happy faces as children and adults alike stuff their faces with all kinds of treats. Every year, 2.5 billion dollars is spent on costumes in an 8 billion dollar industry. However, if you don't want to break the bank and would rather to opt for slightly cheaper ghoulish garments, here are the best ways to make that happen.
Make your own- By far the cheapest, using everyday household items, or even if you have to go the 99 cents store and get a few rolls of toilet roll to recreate yourself as a mummy, making your own monsters will save you from spending too much. While it's tempting to go with ideas like the mummy, or being a wizard with a bin-liner for a cape, the best and most creative options lie in nostalgia. You can go for the messy decision, grabbing a $3 bottle of blue paint and a folded white paper hat to become a smurf for the night, or you can go with a more shower friendly Rubik's Cube, using an old cardboard box and some coloured pens. If you're feeling particularly imaginative, try recreating some of your favourite social media moments, whether you dress up as a Tinder profile using a cardboard front or simply writing 'book' on your face for possibly the worst and best and cheapest costume ever; 'being' Facebook. If you've had a particularly long year, and just want to save both time and money, grab a black bin-liner cut a hole big enough for your head and pretend to be space from the film Gravity.
Accessorize- If you're not into getting your hands dirty or spending the hours painting yourself blue, then using the clothes you've got and some well-chosen accessories can take you from work zombie to party zombie. This time of year means every shop is carrying some assortment of Halloween products, from a Devil's fork to a witch's hat. You don't have to spend tons of money on a witches outfit, which let's face it is just a black dress, just put on your favorite LBD and add a hat. For the gentleman out there, a suit and a toy gun makes you England's most dangerous weapon. Bond, James Bond. If you are going to a Halloween party with your partner, you can pair two of the many celebrity masks, which will litter stores, and enjoy your night as a slightly unorthodox celebrity couple; Kanye and Kanye or Harry Styles and Barrack Obama. There are hundreds of options out there, just go into a shop, choose an item and work around it. It's probably the cheapest option if you find a well-stocked Costco or Target.
Still stuck for inspiration? Take a look at these 29 incredible Halloween Costumes
Whichever option you choose, remember to enjoy Halloween for what it is, a bit of a laugh and a good time to be a bit silly.