National Friendship Week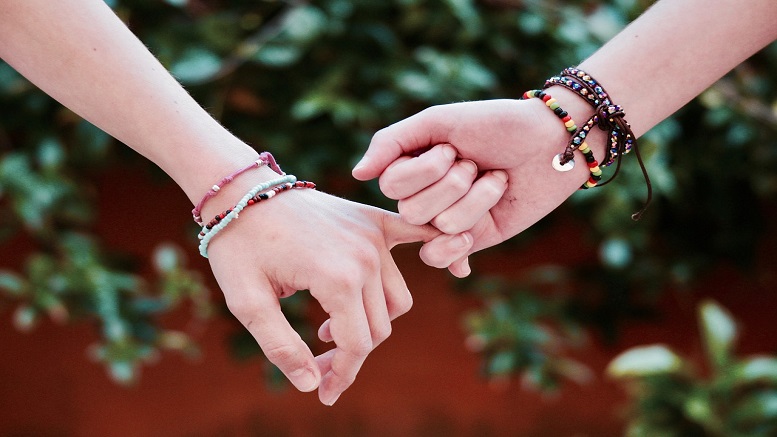 If you didn't already know, it's National Friendship Week this week – the perfect time to show your friends how much you love them. We strongly believe that life wouldn't be half as much fun without friends. Whether you have a few close ones you've had for years, or you're a social butterfly and have many friendship circles, friends are one of the most precious things in life.
This week would be a great time to share your Qmee referral link with your friends so they can start earning rewards alongside you – you don't want them to miss out! Remember, you can find your personal invite link on the "Invite friends" page on your dashboard – just give your friends your link and tell them to click on it to sign up. When your friend makes their first cash out to Paypal you'll receive a referral bonus straight in to your piggybank.
We've been thinking about things we can do this week, seeing as it's Friendship Week, to show our friends how much we appreciate them… but without breaking the purse strings! Here's our top five ideas…
Take them for lunch – you know the kind of food your best friend loves to eat so why not treat them to lunch one day this week just as a "thank you for being my friend!" gesture. It doesn't have to be an expensive friend-date because lots of places do lunch time deals and you can find loads of vouchers online to use as well. But if you want to save even more cash, you could make your friend lunch at home – it'll be just as appreciated (as long as you don't burn the food!).
Make a photobook – this is as simple as finding as many photos as you can of the two of you, both old and new, printing them off and sticking them in a book! Obviously you'll make it look as nice as possible and there's lots of stationery shops that do lovely scrap books you could use, along with other accessories to decorate the pages.
Bake them a cake – whether you're skilled in the art of cake making or not, it's always fun to give it a go and who doesn't love being giving a cake?! Your friend is sure to appreciate the amount of time and effort you put in to making a tasty treat for them – and it'll give you both something to laugh about if your cake happens to go wrong!
Make a memory book – this is similar to making a photobook but with written memories instead. Write a different memory that both of you share on each page of the book until it's as full as possible. You could add in funny quotes that you both have and embarrassing moments too – because all good friends have those!
Take them somewhere they've never been – whether it's a museum they've never visited, a beautiful lake they've never walked around or a little cafe that you know serve amazing coffee, taking your friend somewhere they haven't been before, that you know they'll like, is a gesture they'll love – they'll know you've really thought about them and it shows just how much you care.
Every time you spend time together and enjoy each other's company shows your friends how much they mean to you. Do you have any plans with friends this week? What about a funny story you could share? Or maybe you'd like to say thank you to a special friend? Leave a comment below…