Chocolate Cheesecake Recipe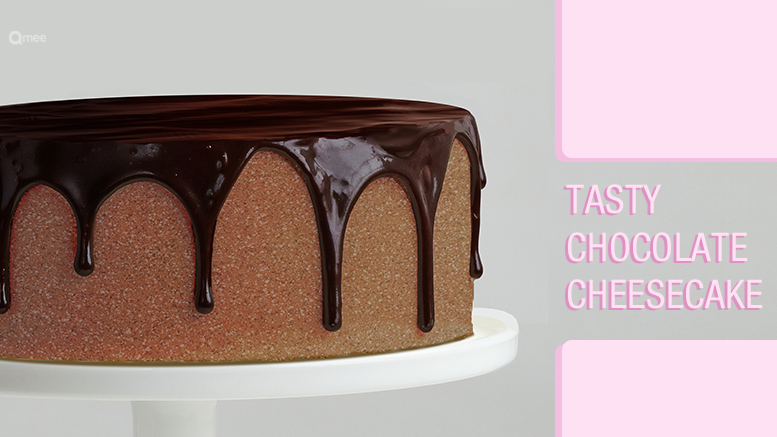 There's nothing that says "I'm ready for the weekend" more than diving head first into a chocolatey, cheesecake-filled paradise! But, not just any cheesecake, oh no… this is a silky smooth, mouth-watering chocolate cheesecake that will have you questioning whether it was a recipe created by aliens – because it really is… out of this world! 
What you'll need:
2 cups graham cracker crumbs
2 tablespoons white sugar
⅓ cup melted butter
1 cup semisweet chocolate chips
3 (8 ounce) packages cream cheese, softened
1 cup white sugar
3 eggs
½ cup sour cream (Optional)
3 tablespoons all-purpose flour
2 teaspoons vanilla extract
½ cup sour cream (Optional)
What you'll need to do:
Step 1
Prepare crumb crust by combining cracker or wafer crumbs, butter or margarine, and 2 tablespoons sugar. Press mixture into bottom and 2 inches up sides of a 9 inch springform pan. Refrigerate.
Step 2
Melt chocolate chips on top of a double boiler over hot water. Set aside.
Step 3
Beat cream cheese and 1 cup sugar in a large mixing bowl until smooth and creamy. Blend in eggs. Gradually pour in the chocolate mixture, beating on low speed until well-blended. Add 1/2 cup sour cream, flour, and vanilla. Blend until smooth. Pour into prepared crust.
Step 4
Bake in a preheated oven at 350°F (175°C) for 55 – 60 minutes or until filling is firm. Turn the oven off. Cool cheesecake for 1 hour without opening the door. Cool completely. Chill for several hours or overnight. Garnish just before serving with sweetened sour cream made by combining 1 tablespoon sugar with 1/2 cup sour cream.
Enjoy!
(Source)