Qmee Recipes – Easy jam tarts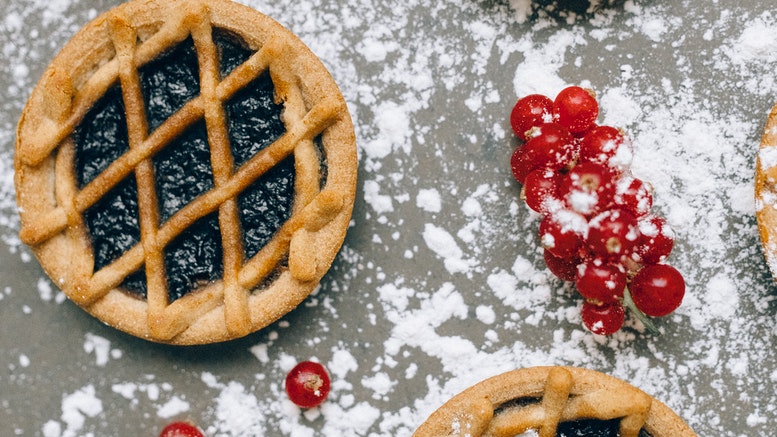 With Valentine's Day just around the corner, the recipe we've chosen this week is a delicious dessert that will impress any loved one on February 14th.
Indulge your other half, family and friends with these delicious easy jam tarts. They make the perfect sweet treat and will most definitely become a family favourite. These jam tarts are super simple to make, and can be ready in less than half-an-hour!
Take a look at the ingredients you'll need and the method you'll need to follow.
Here's what you'll need…
1 ½ cups plain flour, plus extra for dusting
½ cup butter, chilled and diced, plus extra for the tin
1 medium egg
1 vanilla pod, seeds scraped (optional)
¼ cup jam, fruit curd or marmalade of your choice
Here's what you'll need to do for the pastry…
1.Put the flour, butter and a pinch of salt in a bowl and rub them together with your fingertips.
2.When the mixture looks and feels like fresh breadcrumbs, stir in the egg and vanilla seeds, with a cutlery knife.
3.Add 1 tbsp cold water, then start to bring the dough together in one lump with your hands – try not to knead it too much.
4.Add 1 more tbsp of water if it's not coming together, but try not to add more than that.
5.Wrap in cling film and chill in the fridge for 30 mins.
For the tarts…

6.Heat oven to 200C/180C fan/gas 6.
7.Butter a 12-hole tart tin, then dust your work surface with flour.
8.Unwrap and roll out the chilled pastry so it's about the thickness of a coin, then use a straight or fluted round cutter to cut out 12 circles, big enough to line the holes in the tin.
9.Dollop 1-2 tsp of your chosen filling into each one and, if you like, cut out little pastry hearts (perfect for Valentine's Day) and pop them on top.
10.Bake for 15-18 mins or until golden and the filling is starting to bubble a little.
11.Leave to cool in the tin for a few mins then carefully transfer to a wire rack to cool completely.
(Source: https://www.bbcgoodfood.com/recipes/valentines-day-jam-tarts)