DIY Valentine's Day gift ideas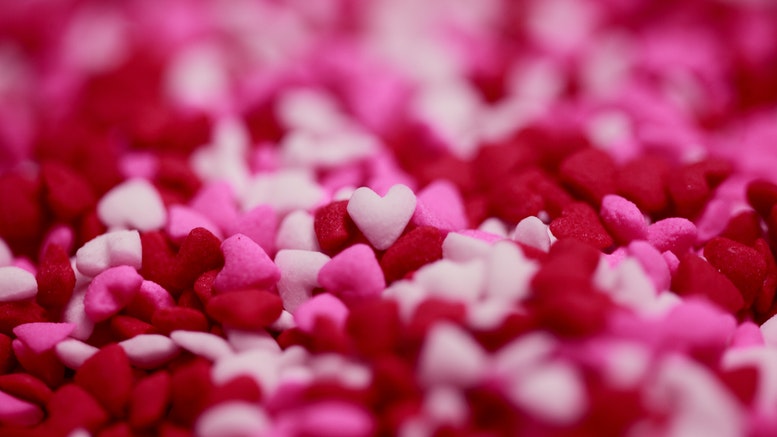 Valentine's Day is this Sunday! Are you ready? If you're still on the hunt for the perfect gift for your spouse or true love, you might want to begin to finalise those plans. For many people celebrating Valentine's Day means spending a ton of money on a big bunch of flowers, an expensive meal and a shiny gift. But does enjoying a romantic Valentine's Day always mean having to spend lots of money?
Our answer to this question? No! Valentine's Day doesn't always have to cost you a fortune. It can be delightful, and cheap, all at the same time. Sometimes the point of Valentine's Day is forgotten. Showing your partner how much you love them, how much they mean to you and how much you appreciate them is what February 14th should be about, and this doesn't mean having to spend lots of cash.
If you were planning on spending tons of cash on a gift this year, don't worry we got you covered. One of the most expensive parts of Valentine's Day is the gift; you want something to show your other half how much you love them, and that often means spending a lot. Handmade gifts are not only creative and romantic they're also much more thoughtful than just buying something off the shelf.
Take a look at these DIY Valentine's Day gift ideas that will show your loved one just how much you care for them without breaking the bank…
Photo Album – Creating a photo album of all your old photos together or a collage of special pictures to go on the wall is a beautiful gesture. When creating a gift like this you'll need to put a lot of thought and effort into choosing the best pictures that capture all the moments that make you smile. The time and effort you put into such a meaningful yet simple gift like a photo album will be more important to a loved one than the amount of money you've spent doing it.
Treat basket – Putting together a basket of all the things your Valentine loves is a great way to show them just how much you care. Everyone loves a little treat. And having all your favourite treats together in a basket sound like a win to us. Finding all your loved ones favourite treats and taking the time out to curate a basket is a lovely gesture. And will definitely show just how much time and effort was put into creating it. You can include anything from their favourite chocolate to a bag of gummy bears.
Don't forget the card – Store-bought cards can sometimes be cliché. So if you're looking for something different – making your own card is a great alternative. Cards are a great way to express yourself and add a bit of your own creative touch. And will most definitely be appreciated by your loved one.
Deliver the flowers yourself – Paying for a company to deliver flowers to your loved one can sometimes cost as much as the flowers themselves! Why not be the delivery person yourself and surprise your partner at the same time? You'll end up saving cash on the delivery cost and it's a romantic gesture too.
Romantic gestures – Speaking of romantic gestures, these can cost absolutely nothing and mean more to someone than an expensive piece of jewellery. Posting cute little love notes around the house requires imagination, time and effort. Running your other half a candle-lit bubble bath costs absolutely nothing. Remember, money doesn't need to be involved when spending quality time together. Even if you're just snuggled on the sofa watching a rom-com. The more thoughtful you are, the more romantic the day will feel.
If you need a bit of extra cash to help out, remember you can always use your Qmee rewards. Cash-out whenever you're ready and the money will be in your PayPal account immediately. Maybe you can spend your current piggybank balance on a little box of chocolates or some flowers? Whatever you decide to do this Valentine's Day, we hope you have a wonderfully romantic day.