Qmee Recipes – Five-bean chilli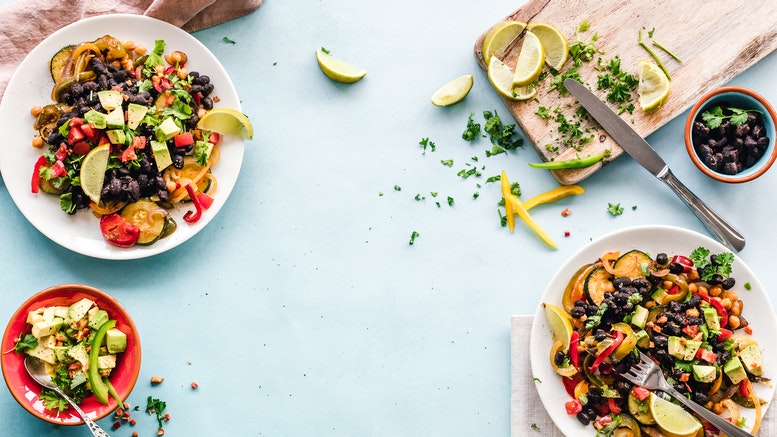 Did you know that today is Chilli Day? Chilli is a spicy favourite enjoyed all around the world. Chilli is thought to have originated in Mexico, although newer research suggests that it may have originated in Texas in the 1820s and is a fusion of Spanish, Mexican and Native American flavours and cuisines.
To join in the celebration, this week we've found a super simple and delicious five bean chilli recipe. This dish only takes 5 minutes to prepare and will be ready to enjoy in just 30 minutes. Packed with veggies like beans, tomatoes and peppers this dish is not only delicious but also packed with nutritious benefits too – and it's vegan!
Take a look at the ingredients you'll need and the method you'll need to follow.
Here's what you'll need…
1½ tbsp rapeseed oil
2 cans chopped tomatoes
1 onion, sliced
2 peppers, sliced
2 garlic cloves, crushed
1 tbsp ground cumin
2 tsp hot smoked paprika
1 tbsp ground coriander
2 cans mixed beans, drained
2 cans black beans, drained
pinch of sugar
1½ cups of brown rice
½ small bunch coriander, chopped
Soured cream or guacamole, to serve (optional)
Here's what you'll need to do…
1.Heat the oil in a casserole dish and fry the onion and peppers for 10 mins over medium heat until the onion is golden brown.
2.Add the garlic and spices and fry for 1 min
3.Pour in the tomatoes, both cans of beans, 50ml water, then add the sugar and season.
4.Simmer, stirring regularly, for 15-20 mins until thickened.
5.Meanwhile, cook the rice following pack instructions.
6.Serve the chilli on the rice and scatter over the coriander. Top with a spoonful of soured cream, or guacamole, if you like.
(Source: https://www.bbcgoodfood.com/recipes/five-bean-chilli)