Qmee Recipes – Greek Style Roast Fish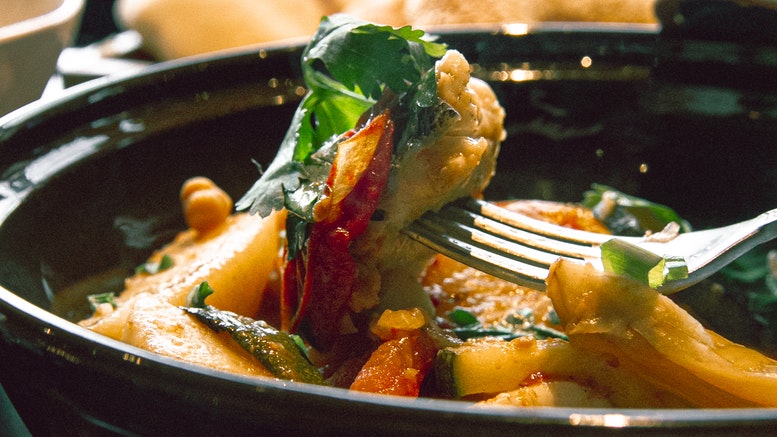 This week we've found a great Greek style roast fish dish which, is easy to prepare and cost friendly, your pockets will love it just as much as you do!
Perfect for a weekday dinner, when you just want something you can throw together fast for the whole family to enjoy. Plus, this recipe is gluten free..
Take a look at the ingredients you'll need to make this Greek style roast fish and the method you'll need to follow.
Here's what you'll need…
5 small potatoes (about 400g), scrubbed and cut into wedges
1 onion, halved and sliced
2 garlic cloves, roughly chopped
½ tsp dried oregano or ½ tbsp chopped fresh oregano
2 tbsp olive oil
½ lemon, cut into wedges
2 large tomatoes, cut into wedges
2 fresh skinless pollock fillets (about 200g)
small handful parsley, roughly chopped
Here's what you'll need to do…
Heat oven to 200C/180C fan/gas 6.
Tip the potatoes, onion, garlic, oregano and olive oil into a roasting tin, season, then mix together with your hands to coat everything in the oil.
Roast for 15 mins, turn everything over
Bake for 15 mins more.
Add the lemon and tomatoes and roast for 10 mins
Top with the fish fillets and cook for 10 mins more.
Serve with parsley scattered over.
(Source: https://www.bbcgoodfood.com/recipes/greek-style-roast-fish)