Make extra money from cleaning out your closet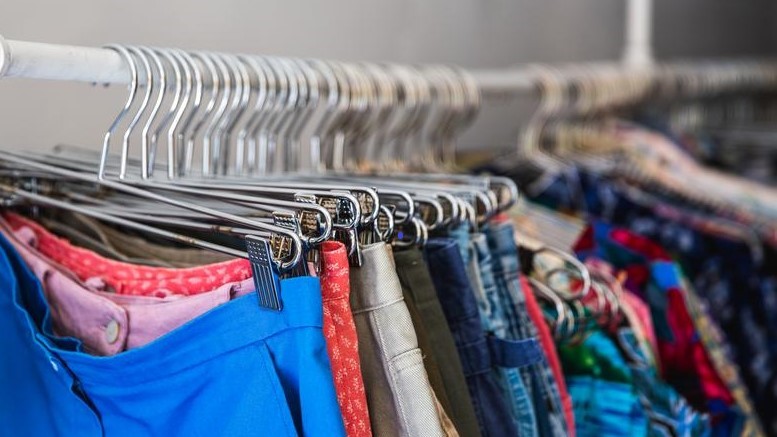 Have you ever had a closet full of clothes but NOTHING TO WEAR? Most people have found themselves in this situation at some point or another – your closet is overflowing with clothes but you find yourself wearing the same things over and over again.
If you've ever experienced this, then you know it can be an absolute nightmare just thinking about getting dressed! It can make every morning feel stressful, and nobody wants to feel stressed just because they can't find something to wear. So, why not clear out the clutter and get your closet ready for the new season?
With the kids back at school and the new season approaching, it's the perfect time to do a closet clean out. Plus, it's a great way to make some extra money!
It can be tiresome thinking about getting rid of the accumulated items, so we've put together some tips on how to make some extra money from cleaning out your closet.
Sell locally – Selling your old clothes locally is a great way to make some extra money and gives you more control on prices and delivery options. You could also arrange local pick up's which will save you some money on delivery costs. Sites like Ebay and Facebook Marketplace are great for finding local buyers.
Use an app or website – There are tons of websites and apps that are designed to help you sell your old stuff. These include Depop, Shpock and Asos Marketplace . Using an app is a great way to find buyers and allows you to get creative without much effort. Simply download the app to your mobile phone. Take a few pictures and fill out a description, including the price and any other specifics to note. Most apps also provide extra support by suggesting ideas on how to make the most of your postings.
Get thrifty – Check out listing at local thrift markets to sell your old clothes or have a garage sale. This is a great way to sell some of your old stuff from the comfort of your own home. Alternatively have a car boot sale. This is a great way to get rid of your old stuff fast and get cash in hand without the any extra costs.
Trade them in for vouchers – Shops like H&M actually pay you in vouchers for your old clothes. Simply drop your clothes off at your local store and get some great vouchers to use on your next purchase. Check out which local stores offer this. It's also a great way to add new items to your closet on a budget.
Donate them – Although you won't actually be making any money by donating your clothes. This is a great way to help fund good causes. The reward of doing good can be as great as making some extra money. You can drop your clothes off directly at your chosen charity or at a charity bin.
If you have any other money making tips for your old clothes, we'd love to hear them. Leave us a comment below…