Qmee Recipes – Shortbread biscuits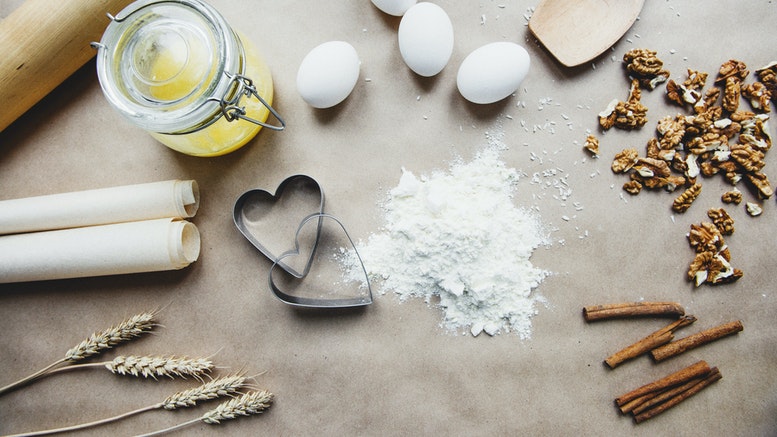 In Scotland, shortbread is commonly associated with the festive period. This was because shortbread was a luxury, so it was reserved only for special occasions, such as Christmas. Shortbread is often given to a 'first footer' on New Year. This 'first footer' is the first person to set foot in your house in the New Year and it is said that they can bring good luck to you.
This shortbread recipe is super easy, and only requires 3 ingredients! Give these delicious biscuits a try and add some Scottish tradition to your Christmas.
Makes 20 biscuits
Ingredients you'll need…
1 cup plain flour, plus extra for dusting
¼ cup + 3 tbsp butter, chilled and cubed
¼ cup caster sugar, plus 1 tbsp for sprinkling
What you need to do…
-Heat the oven 170C/150C fan/gas 3.
-Put the flour, butter and sugar into a mixing bowl.
-Use your hands to combine the ingredients until the mixture looks like breadcrumbs, then squeeze until it comes together as a dough.
-On a lightly floured surface, use a rolling pin to roll out the dough to ½ cm thick.
-Cut the dough into fingers and place on a lined baking tray.
-Use a fork to create imprints, then sprinkle with the remaining caster sugar.
-Chill the dough in the fridge for 20 mins, then bake for 15-20 mins until golden brown.
-Remove the shortbread fingers from the oven and leave to cool on the tray for 10 mins.
If you liked this recipe then you should check out our yummy recipe for double chocolate and peanut butter cookies!
(Source: https://www.bbcgoodfood.com/recipes/shortbread-biscuits)