Succulent Slow Cooked Italian Beef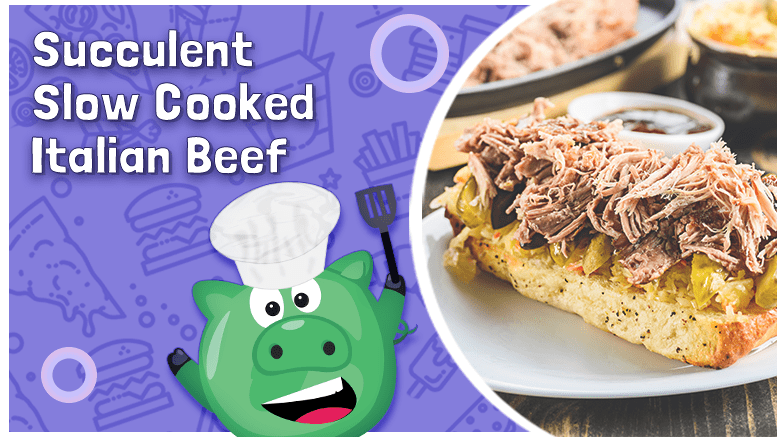 This melt-in-your-mouth, succulent slow cooked Italian beef is so tender, you won't even need a knife – just a fork and an empty stomach! We're talking about a dish that's been simmering for hours in a savory blend of herbs and spices that'll make your kitchen smell like a Tuscan paradise. So put on your apron, pour yourself a glass of Chianti, and let's get cooking!
What you'll need:
3 cups water
1 (.7 ounce) package dry Italian-style salad dressing mix
1 teaspoon dried oregano
1 teaspoon dried basil
1 teaspoon dried parsley
1 teaspoon onion salt
1 teaspoon garlic powder
1 bay leaf
1 teaspoon salt
1 teaspoon ground black pepper
1 (5 pound) rump roast
What you'll need to do:
Step 1:
Combine the water, salad dressing mix, oregano, basil, parsley, onion salt, garlic powder, bay leaf, salt, and black pepper in a saucepan. Then, stir well, and bring it to a boil.
Step 2:
Next, place rump roast in a slow cooker and pour the hot herb mixture over the meat.
Step 3:
Lastly, cover the pot and cook the meat & herbs mixture on a low heat for 10 to 12 hours, or on a high heat for 4 to 5 hours. Remove the bay leaf, then shred the beef with a fork and serve it with some of the hot gravy.
(Source)