Tasty Homestyle Potato Chips Recipe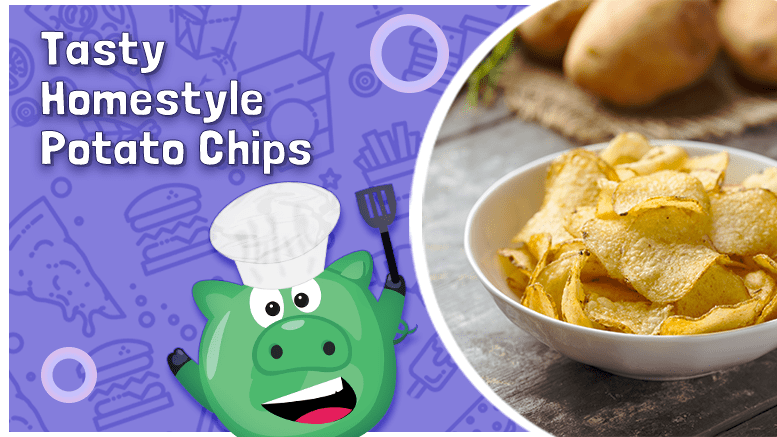 Welcome to a crispy and delightful adventure in the realm of homemade goodness! Today, we're hopping into the world of tasty homestyle potato chips, where golden slices of starchy perfection meet with a sprinkle of whimsy and a dash of quirkiness.
Get ready to embark on a tantalizing journey that will leave you wondering why you ever settled for store-bought chips!
What you'll need:
4 medium potatoes, peeled and sliced paper-thin
3 tablespoons salt, plus more to taste
1 quart oil for deep frying
What you'll need to do:
Step 1:
Transfer potato slices to a large bowl of cold water as you slice them.
Step 2:
Drain slices and rinse under cold water. Refill the bowl with water, add 3 tablespoons salt, and put slices back in the bowl. Let potatoes soak in the salty water for at least 30 minutes.
Step 3:
Drain and rinse slices again. Pat dry.
Step 4:
Heat oil in a deep-fryer to 365 degrees F (185 degrees C).
Step 5:
Working in small batches, fry potato slices until golden. Remove with a slotted spoon and drain on paper towels. Continue until all of the slices are fried.
Step 6:
Season potato chips with additional salt if desired.
(Source)