Red Nose Day in the US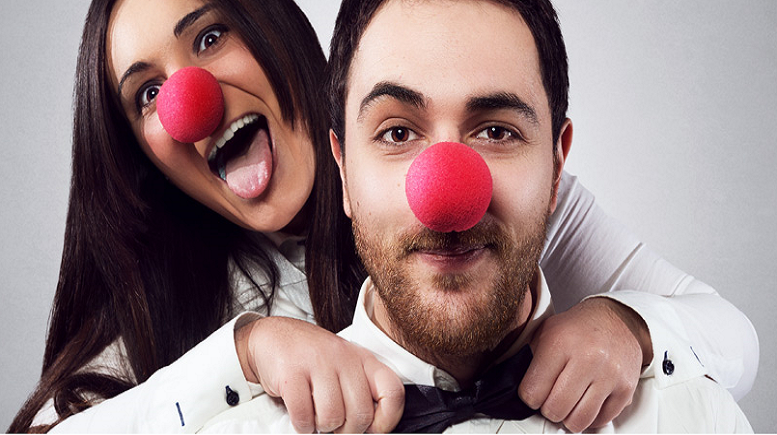 Did you know it's Comic Relief's Red Nose Day next week in the US? Well if you didn't, now you do! Red Nose Day and NBC have teamed up and are running a two-hour entertainment TV special on NBC on Thursday 26th May. It will feature the country's favorite comedians, musicians and Hollywood stars—you won't want to miss it!
Red Nose Day is a campaign dedicated to raising money for children and young people living in poverty. People across the US will come together to raise funds and awareness – by simply having fun and making people laugh. The money raised by Red Nose Day go towards a number of wonderful charities including Oxfam America, Save the Children, Charity Water, The Global Fund and Children's Health Fund.
The day itself is just over a week away (26th May) so there's still plenty of time to help – buying a red nose or making a small donation only takes two minutes and is just as valuable as running a fundraising event.
However, if you do want to get fully involved, we've thought of some great fundraising ideas. Take a look at these to get you started…
Go silent – Why not see if you can go the whole day without speaking and get sponsored for doing so? Get a money box ready and every time someone asks you a question, point to the box to encourage a donation. You'll have to find other ways to communicate for the day!
Have a makeover – and we don't mean a regular makeover… we mean spend the day wearing makeup that your kids or friends have applied! Ask people to sponsor you for getting through the day with a face full of crazy makeup.
Get active – get sponsored to run a half marathon, swim a mile, play soccer dressed in your PJs or dance for three hours straight! You can turn any form of exercise in to a challenge for Red Nose Day and we're sure your friends and family would love to sponsor you for doing something so worthwhile.
Get baking – encourage your friends, family and people in your local area to join in a bake sale; they're one of the easiest ways to raise money, as well as being fun at the same time! Why not sell tea and coffee alongside the homemade cakes to raise even more cash?
Dress up – why not get your whole workplace to take part in a dress up day? Get sponsored to dress up as your favorite film character or in a '20s style theme, or even just to wear red for the whole day. See if you can get all of your colleagues to make a donation and if they do, you all get to choose what the boss wears for the day!
If you don't have enough time to do anything within the next two days but really want to get involved with fundraising, you can always hold one after the NBC live Red Nose Day event – it doesn't matter when the charity receives your donations, it all goes towards great causes throughout the year.
Do you have any fundraising ideas you could share with us? Leave a comment below!