Saving money on Halloween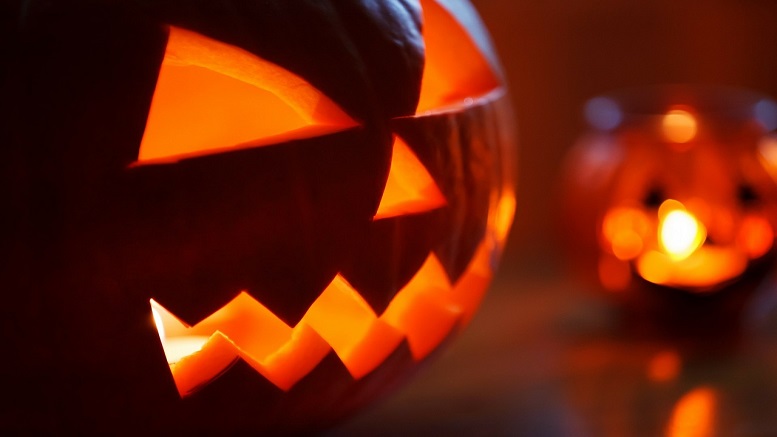 We're only three days in to October, but the Halloween decorations, treats and pumpkins are already filling up the shops! That's because this month is all about Halloween and the days leading up to the 31s. Many people see Halloween as something fun to look forward to now the weather is starting to get colder and the days are getting shorter, and summer is most definitely over.
Although it's still a few weeks away, planning ahead is a great way to ensure you don't overspend when it comes to buying treats for the trick or treaters, pumpkins for your front yard or decorations to turn your home in to a haunted house.
Take a look at these ideas for saving money on Halloween which will help you enjoy the day without breaking the bank to do so…
Buy your pumpkins last minute – if you wait to buy pumpkins just a few days before the 31st you'll save money by getting them for much cheaper – supermarkets usually put the price down a few days before Halloween. A great way to make sure your jack-o'-lantern lasts throughout Halloween is to spray the carved pumpkin with a bleach solution, acrylic or a pumpkin spray designed to help it last longer.
Ignore the expensive decorations – get down to the dollar/pound stores, or find out where the sales are, for some DIY decorations. You don't need to spend a fortune to celebrate the magic and mystery of Halloween. Have a look online for some simple home-made decoration ideas – you'll probably have most items you need without even knowing it!
DIY costumes – instead of spending a fortune on costumes, why not save some cash and make your own? Pinterest is a great resource for inspiration so make sure you do some research. You could even get the kids involved – they'll feel great that they helped make their own costume to go trick or treating in.
Buy in bulk – making sure Halloween goodies are safe and hygienic means buying individually wrapped, sealed pieces of candy – and this can get expensive. If you want to save money, buy the candy in bulk from warehouse stores where your cash will go further – you'll have a lot more candy than you would have if you paid the same price in your local store. Also, have a look online for discount deals as there's often plenty.
Avoid chocolate – although chocolate is probably the treat of choice for most children, it's also a lot more expensive than other types of candy. Be price-conscious when choosing which Halloween candy you're going to give out and go for the non-chocolate option which will be much cheaper – the kids will still love it, no matter what it is.
Whether you're enjoying spooky decorations at home and throughout your neighbourhood, dressing up in scary costumes or having fun taking the kids trick or treating, Halloween shouldn't come with a frighteningly high price tag, especially when there's some major holidays just a few months away.
We'd love to know what your plans are for the 31st so leave us a comment below to let us know…