Shopping Tips for Black Friday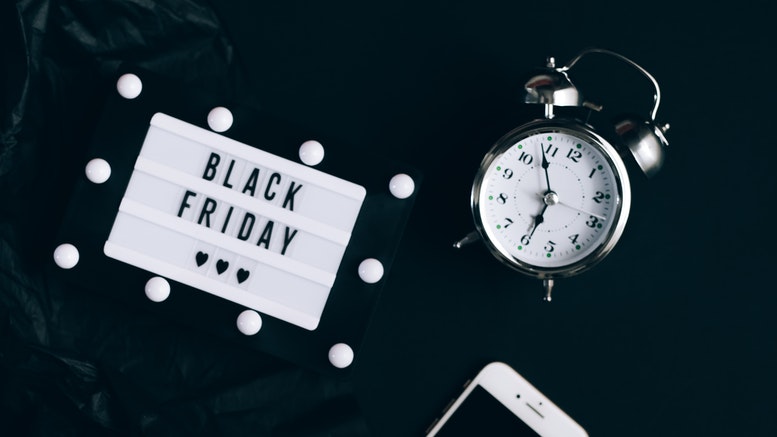 The biggest sale day of the year is right around the corner– and yes, we're talking about Black Friday! In case you're not 100% sure, Black Friday lands on November 27th, so get that date in your diary if it's not already in there!
To make the most out of the huge savings available in the coming weeks (and the even bigger ones on Friday itself), it's best to have a plan. If you know what to shop for and where the best deals are going to be, you can end up saving loads of money.
Almost every brand takes part in Black Friday. So you'll find great discounts and offers almost everywhere – from food and clothing to electronics and homeware products. It's the perfect time to start your Christmas shopping (or finish it off if you've already begun!).
We've put together a few shopping tips for Black Friday to help you find the best deals and make the most of the BIGGEST shopping day of the year.
Write a "wish-list" – Create a wish-list of all the items you'd like to purchase and where they're being sold. This will save you a lot of time when it comes to the actual day. You'll be able to avoid all the deals you're not interested in and get straight to the ones you're looking for. Some websites allow you to create a wish list directly on their site which is great. Simply add all the things you like to your wish list. And when it comes to Black Friday – check to see if the items have deals and check out.
Start Early – This Black Friday is very different from any other due to the ongoing pandemic. Which means that most retailers are focusing on online deals and advertising earlier than usual. Most brands run deals a week or two before the actual day. And some even run deals for the whole month. Look out for any Pre-Black Friday sales and deals and make the most of them. Take a look at some of the Black Friday deals that are already available on Qmee!
Get cash back on your purchases – Cashback rewards are one of the best things about shopping. With specially chosen offers you'll be getting free cash at the same time as doing something you were going to do anyway. So it's a win-win situation! There are a number of different types of cashback rewards and they're a bonus for you especially on Black Friday. Keep an eye out for offers and deals that provide cashback. And you could end up saving (and earning!) a nice amount of money. If you haven't already check out the cashback offers available on Qmee.
Sign up to newsletters – By signing up to newsletters, you'll get first access to any upcoming promotions sent directly to your inbox. Some brands also offer loyalty and reward schemes only available to people on their mail list. If you plan on shopping at a specific retailer, it's worth checking if they have a loyalty or reward scheme. And sign up to their newsletter. This could save you so extra cash.