Qmee recipes – green bean casserole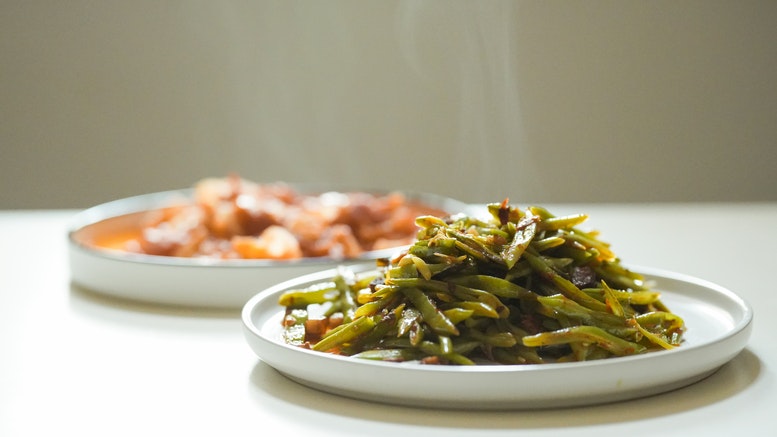 Check out our recipe this week and make this simple green bean casserole. Perfect as a side dish or a hearty main. Packed with rich hearty flavours like mushrooms and white sauce. This is a great choice to add to your dinner party menu without breaking the bank.
Here's what you'll need…
3 ½ tbsp butter
2 tbsp olive oil
3 cups chestnut or button mushrooms, sliced
4 cups green beans, trimmed
2 ½ tbsp flour
2 cups milk
½ cup crispy onions
Here's what you'll need to do…
1.Heat 1 tbsp of the butter and the oil in a large pan and fry the mushrooms for 10-15 mins until golden.
2.Stir in the green beans and cook for another 3-4 mins until the beans turn bright green.
3.Scoop out the veg onto a plate.
4.Heat the oven to 200C/180C fan/gas 6.
5.Melt the remaining butter in the pan until foaming.
6.Remove from the heat briefly and sprinkle over the flour, stirring into the butter to make a golden brown paste.
7.Return to the heat and add the milk, a splash at a time, continually stirring until all the milk has been added and you get a smooth, thick white sauce. 8.Season well.
9.Stir the beans and mushrooms into the white sauce, and spoon into a medium ovenproof dish.
10.Scatter over the crispy onions, then bake for 20-30 mins until bubbling and golden, covering if the onions brown too quickly.
(Source: https://www.bbcgoodfood.com/recipes/green-bean-casserole)